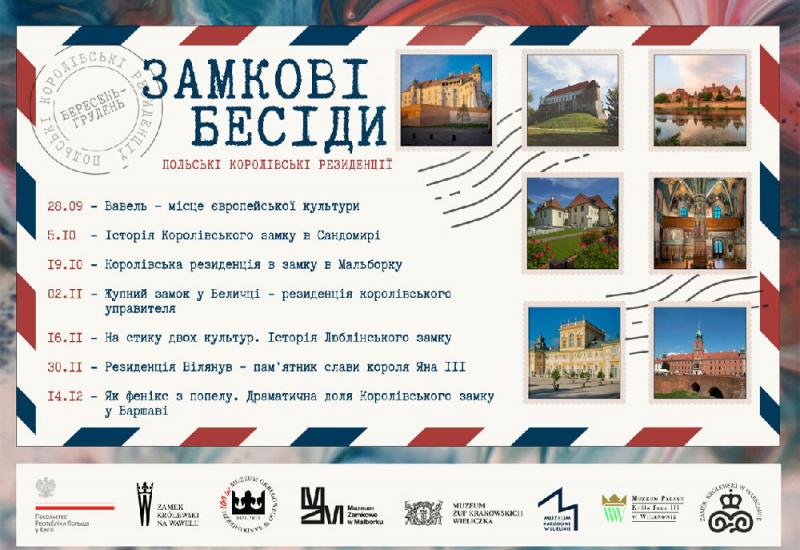 The Embassy of the Republic of Poland in Ukraine and the Ukrainian-Polish Center of Igor Sikorsky Kyiv Polytechnic Institute invites everyone to be part of the new project "Castle Chats. Royal Residences in Poland".
The organizers offer a joint online tour of Polish royal residences.
From September to December, project participants will visit the most beautiful Polish sites and palaces. Museum curators will tell about their turbulent history. Specialists will take listeners and viewers into the world of Polish kings and princes, tell fascinating stories about them and present their residences.
We invite all interested to take a guided online tour to:
- Sandomierz Royal Castle (October 5, 2021),
- Malbork Castle (October 19, 2021),
- Żupny Castle Museum in Wieliczka (November 2, 2021),
- National Museum in Lublin (November 16, 2021),
- King John III Palace Museum (November 30, 2021),
- Royal Castle in Warsaw (December 14, 2021).
The project will include training materials that will be available in Polish and Ukrainian.
Meetings will be held in Polish and Ukrainian.
The estimated duration of each online tour is 2 hours.
Participation in the project is free.
All visitors register by filling out the form available at the link