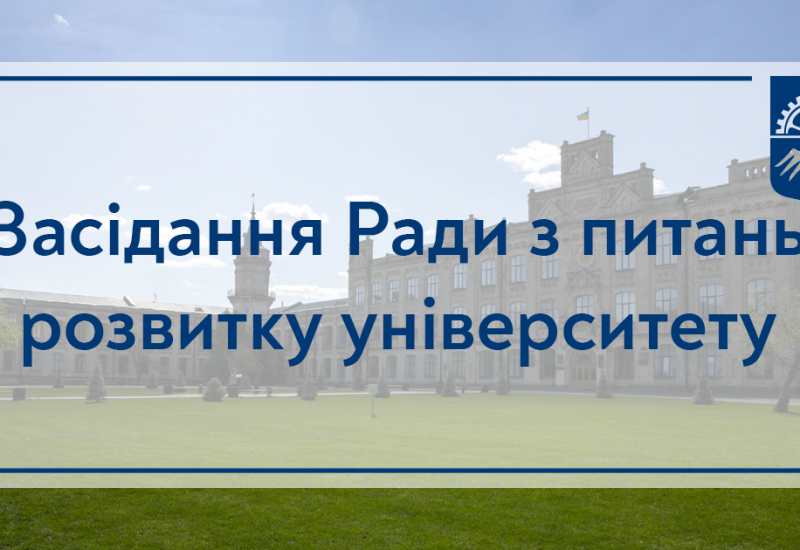 The regular meeting of the University Development Council has supported funding for the renovation of training and research laboratory 506 on campus 9. For this purpose, the Development Fund plans to allocate UAH 300,000. Igor Sikorsky Kyiv Polytechnic Institute needs to prepare separate premises because the Japanese partners (the RIKEN SPring-8 Center) presented high-tech research facilities to the University.
The meeting also considered the financing of the repair of the facade of campus 31. The Council decided to consider this issue again as soon as the Admission Campaign 2021 was over. 
As for the third issue of the meeting, the purchase of a fluorescent microscope for the Faculty of Biotechnology and Biotechnology, one proposed to attract sponsorship fees and centers for sharing educational and scientific equipment. The Council considers it inadvisable to allocate funds from the University Development Fund for one microscope. 
The Council participants approved all decisions unanimously and put them on record.