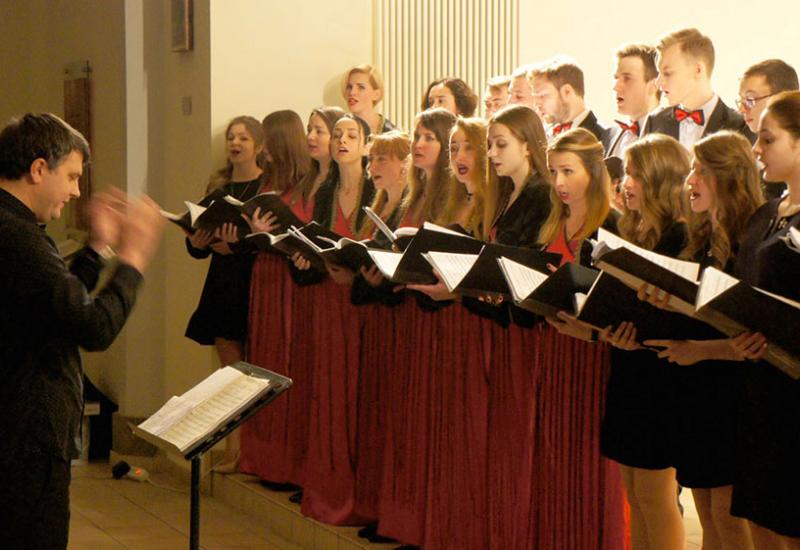 On January 12, 2017 the Academic Folk Choir of KPI named after Igor Sikorsky gave solo Christmas concert in the premises of Lutheran Church of St. Catherine in Kiev. The concert featured folk and spiritual compositions Ukrainian carols in modern processing and well known throughout the world, European Christmas songs that Capella successfully performed during the December tour of Germany.
Our singing left nobody indifferent - after each work long applause subsided, and gradually prevailed in the hall warm family atmosphere of the evening.
Members of Chapel greatly appreciated their head Ruslan Bondar and choirmaster Maria and Julia Mazur Neduzhko for the preparation and organization of the concert, and the audience - with a warm welcome.