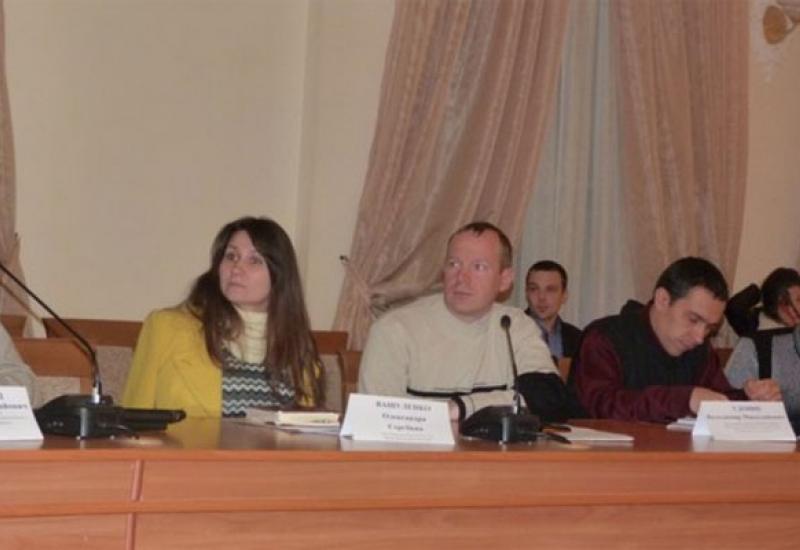 November 25, the first seminar in the frame of the Council of Young Scientists NTUU "KPI" activities with the name "Problems of youth science. Status. Prospects" was held in the boardroom of the Administrative Board.
Vice President for Research, NAS academician M.Yu.Ilchenko welcomed the participants. He spoke about the problems of domestic science in general, and particularly the youth science. Michael Yuhimovich also shared his own experience of scientific activities and highlighted the issues that young people most interested. They are basic mistakes of young scientists in their work; the most promising research areas for young scientists in Ukraine; recommendations to young researchers from his own experience; changes in the scientific field which should be implemented at the university in the near future.
To promote cooperation on the seminar Heads of the Councils of Young Scientists from the Institutes of NAS of Ukraine were invited. They are: O.S.Vashulenko - PhD, Researcher, Chairman of young scientists and graduate students Research Center scientific and technical potential and history of science named after M.Dobrov, a member of the Council of young Scientists of Ukraine; V.M.Udovik - doctoral student, director of the Fund of  Presidents of Ukraine National Library of Ukraine of Vernadsky, a member of the Council of Young Scientists of Ukraine; O.M.Skorohod - PhD, junior researcher of cell signaling systems in the Institute of Molecular Biology and Genetics, National Academy of Sciences of Ukraine, Chairman of the Council of Young Scientists department of Biochemistry, Physiology and Molecular Biology of NAS of Ukraine, President of NGO "UniaScientifica". Guests made interesting reports on the problems and prospects of young scientists at the beginning of the creative ways, the key areas of science reforms in Ukraine and the like. The fellow of the Cabinet of Ukraine, Secretary of the Council of Young Scientists NTUU "KPI" O.O.Stepanenko in his speech gave some advices to his young colleagues.
The debate was attended by all present. The most acute problems to discuss were a lack of state programs for housing for young scientists and extremely outdated equipment to perform researches. It turned out that the issue of low wages has a lower priority because young people have a fairly clear idea of their future income and work on vocation.
Chairman of the Council of Young Scientists NTUU "KPI" O.O.Biletsky summarized the results of the seminar. In view of the situation in the country, at the meeting it was decided to hold a series of workshops aimed at the use of scientific research for the military-industrial complex of Ukraine.