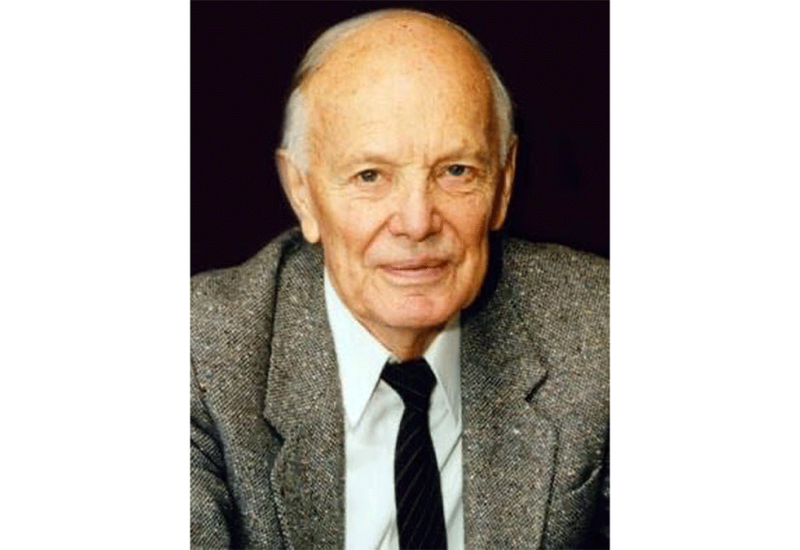 A legendary man, a renowned Ukrainian, a patron of national science, a brilliant managerial talent, inexhaustible energy, overwhelming thirst for life – all this is about him. On November 27, we celebrate the 102nd anniversary of the birth of Borys Eugenovych Paton. Unfortunately, today it is for the first time without him. However, viewlessly, he continues to stay with us.
More than a hundred years of Borys Eugenovych's life began within the walls of the Kyiv Polytechnic – he was born in the family of KPI Professor Eugen Oscarovych Paton. The world-famous scientist lived on the territory of the Institute in the house of the teaching staff.
From his youth, Borys Paton's life was closely intertwined with science. Metallurgist, engineer, scientist, teacher. He is the author of about four hundred inventions in the field of welding technologies. His works help to carry out welding under water, in space and even in the human body. "Paton's seam" is the name of laser welding of living tissues, during which blood loss is several times less than during a conventional surgical operation. The academician developed this idea in 1995, when he himself had to go under the scalpel of surgeons.
From 1962 until his last breath, Borys Paton has been the permanent Head of the National Academy of Sciences of Ukraine. During his leadership, Ukrainian science reached the world level. Cooperation between academic institutions and socially-owned enterprises, military-defense complex began. Hence, the development of the economy, and thereby, science, has accelerated. Ukrainian scientists tackled head-on the problems that at that time thwarted progress of whole industries. Thanks to their research, practitioners received not only practical recommendations, but also fundamentally new ideas, inventions and ready-made technologies.
Twice a Hero of Socialist labor in Soviet times, Borys Paton, as the founder of the Ukrainian scientific renaissance, was the first to receive the title of Hero of Ukraine. Yet while alive, a monument to the scientist was erected – for his dedication and exceptional achievements.
We are proud that Kyiv Polytechnic has always taken a leading place in the life of this legendary man. We can say with confidence that in our University's history the name of Borys Paton is printed in golden letters.
Michael Zrugovsky, Rector of the Igor Sikorsky Kyiv Polytechnic Institute