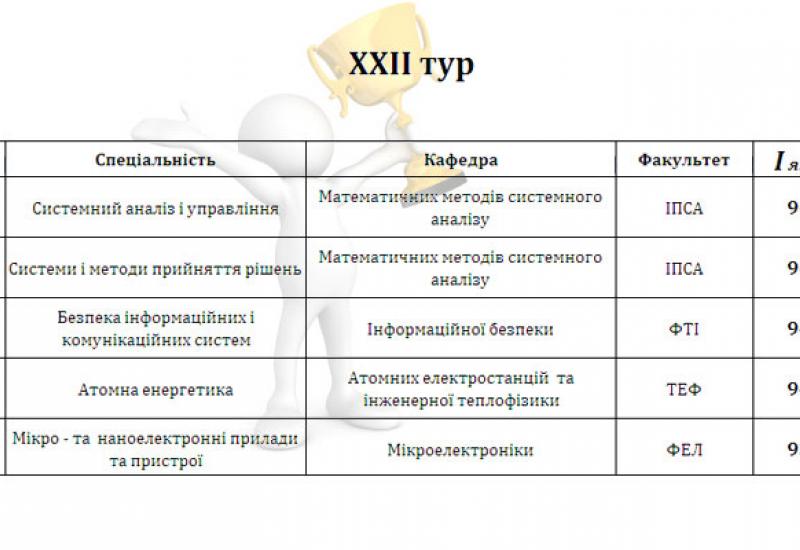 XXII round of integrated monitoring of the quality of specialist training was held between November' 2016 and April' 2017 by the Institute of Education Quality Monitoring of Igor Sikorsky KPI.
Monitoring covered about four thousand students of the fourth year, 145 specialities of 118 departments.
In the current round, a high level of quality of residual knowledge of basic subjects for most professions was observed, indicating, on the one hand, considerable work carried out by the relevant department and, on the other hand, the responsible attitude of students to monitoring.
Among the specialities that have made significant progress compared to the previous round there were the following:
Information Control Systems and Technologies (FBMI), Chemical technologies of refractory non-metal and silicate materials (HTF), Thermal Physics (TEF), Medical Devices and Systems (FBMI), Computer-integrated technological processes and production (TEF).