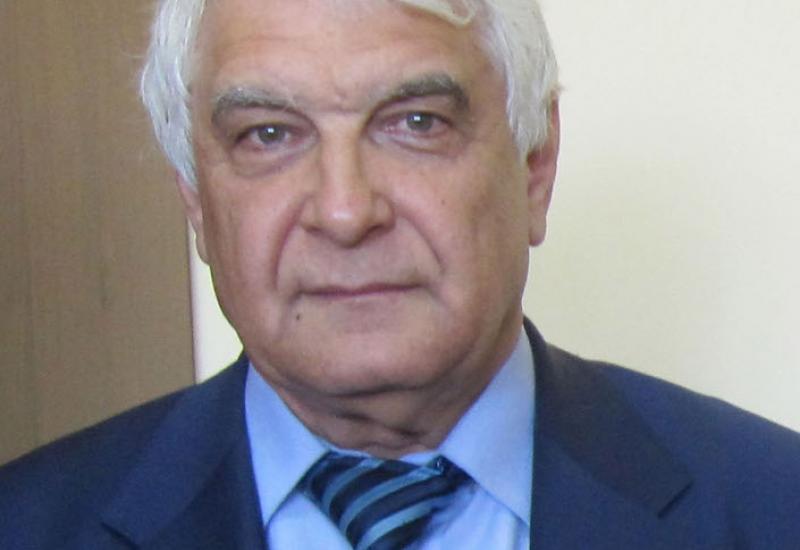 December 14, 2022 the leading Ukrainian scientist in the field of thermophysics and power engineering, academician of the National Academy of Sciences of Ukraine, doctor of technical sciences, professor, head of the department of physics of power systems of the Physical-Technical Institute Artem Artemovich Khalatov turned 80 years old.
In 1967 he graduated from the Kazan Aviation Institute, in 1970 defended a Ph.D., and in 1977 — a doctoral dissertation. In 1981 he received the title of professor, in 1990 was elected a correspondent member, and in 2012 — an academician in the Division of Physical and Technical Problems of Energy Sciences of the National Academy of Sciences of Ukraine. Since June 1978 he has been working at the Institute of Technical Thermophysics of the National Academy of Sciences of Ukraine as a Senior Researcher, Head of the Department (since 1983), Deputy Director of Scientific Work (1986-1994). In June 2011, he headed the newly formed Power Systems Physics Department of the FTII, and in June this year there was the first issue of masters. The department under the leadership of A.A. Khalatov takes first place in the university rating, students win the competitions, the composition of the department is constantly updated by young prospective cadres.
A. A. Halatov is the author and co-author of 28 monographs, over 600 articles and more than 110 inventions. Among his students, 36 candidates and 4 doctors of sciences, one of them was elected a corresponding member of the National Academy of Sciences of Ukraine. The most significant contribution to science is the monograph "Heat exchange and hydrodynamics in the fields of centrifugal forces" in 10 volumes, issued in 1996-2016. Practical results include gas turbine aircraft engines, gas turbine units for energy and navy, vortex technology for thermodynamics for power engineering and thermal power engineering.
A. A. Halatov is the holder of many international scientific awards, including grants from the Royal Society of London (UK), the NATO Scientific Committee (Belgium), the Soros Foundation and the Civil Research Development Fund (Ukraine-US). As a leading specialist, he was repeatedly invited to the United States, England, Germany, France, Belgium, Korea, China and other countries to lecture and conduct scientific seminars.
A. A. Halatov is the winner of the State Prize of Ukraine in the field of science and technology (2010), the laureate of scientific prizes of the National Academy of Sciences of Ukraine, the international prize of the Academician O.V. Lykov National Academy of Sciences of Belarus.; Honorary Professor at the University of Cardiff (UK) and University of Utah (USA).
The staff of the department and the Physical-Technical Institute sincerely congratulates the jubilee and wishes a solid health, further fruitful work in the science and education of the younger generation, the realization of new plans, family happiness and well-being.