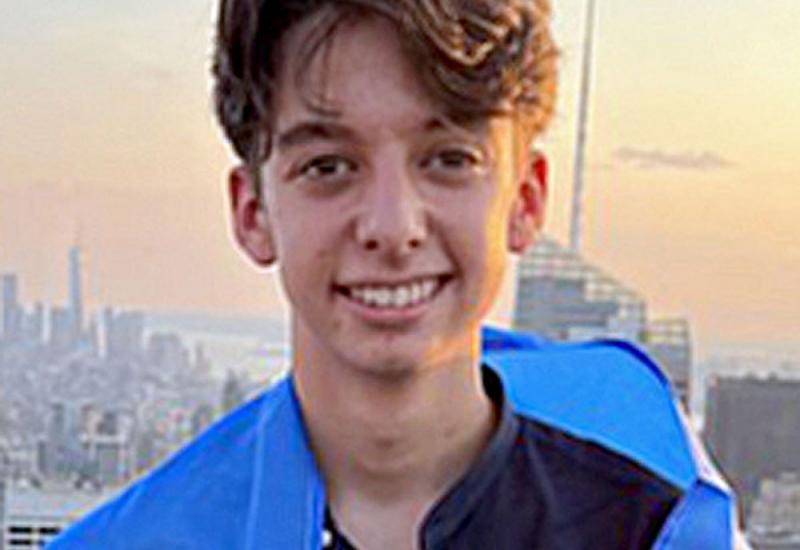 19 winners of the all-Ukrainian contest-presentation of scientific research projects of students of the Junior Academy of Sciences of Ukraine became the Scholarship of the President of Ukraine winners in 2023.
"Young scientists are the foundation of the future innovative development of Ukraine. Its success today is a victory over the missiles that destroy our infrastructure, because you can bomb out a transformer, but you cannot destroy the knowledge of how to revive Ukraine and the desire to live in a prosperous state," they note in the Department of Education and Science of Kyiv.
Among the scholarship recipients is Igor Klymenko, a student of the Faculty of Instrumentation Engineering of the Igor Sikorsky Kyiv Polytechnic Institute, a graduate of the Department of Technical Sciences of Kyiv City Junior Academy of Sciences of Ukraine Department. Last year, he was the winner of the Global Student Prize and received $100,000 for greatest impact on education, the lives of equals in age, and society in general. Igor will direct the prize to the development of his inventions.
Igor has developed a robot-quadcopter for searching for mines, which can quickly detect explosive objects on the top of the ground as well as under the surface of the ground, and provide the operator with their coordinates with an accuracy of two centimeters.
In 2014, when the war began, the boy studied in the 5th grade. Igor decided to help his country and started developing robots for demining. For the last two years he has been actively working on his latest research, Quadcopter Mines Detector, which he has successfully presented at numerous competitions and exhibitions. He was the finalist of X Festival of Innovative Projects "Sikorsky Challenge 2021: Ukraine and the World".
"Kyiv Polytechnic" has already talked about Igor Klymenko (see "KP" No. 29-30, No. 31-32 and No. 39-40 for 2022). And now we join in the congratulations and wish the talented young man a confident and victorious life path.
Nadiia Libert