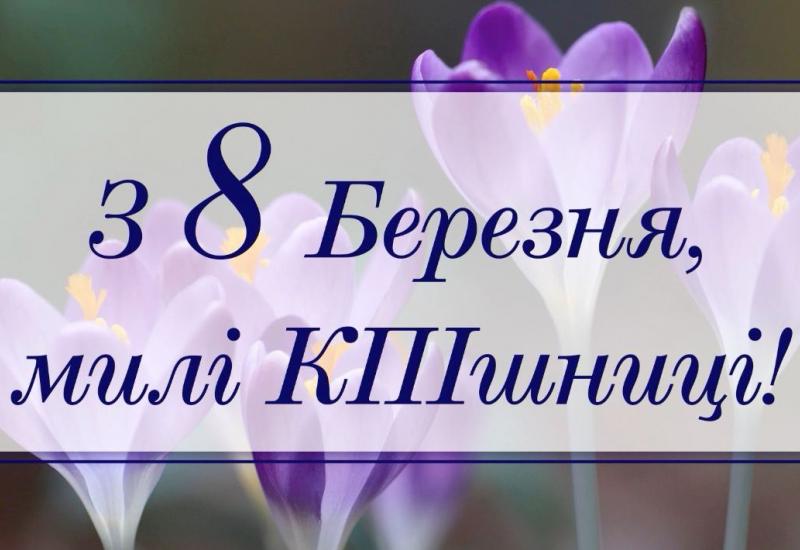 Dear, Lovely Women! We congratulate you heartily on International Women's Day! We wish you sincere affection and love, heartsease, peace be to your houses, goodness and happiness to you and your relatives!
On this day in 1857, female factory and plant workers in New York stood up for their rights en masse for the first time. They stood up for the right to vote, against difficult working conditions and the use of the labor of their minor children.
Thanks to those women and the work they started, today's women—scientists, students, post graduate students, teachers, soldiers, volunteers, activists—are their devout followers. They protect the Motherland, take over the sky, reach the heights in science on a par with men, but what is most important, they engender and raise new generations.
Today's Ukrainian women face bitter trials — defense of their country, their family, and bringing about peace. They still have other problems: the wage gap between men and women, unequal distribution of household responsibilities and child care in some families, sexism and gender bias.
But now Ukrainian women are proving that they value freedom above all else, and are ready to change their country and the whole world for the better. They are worthy of living in a state where equality, respect, freedom and democracy will prevail.
Infinite gratitude to you for this, dear women! Happiness to you, may good success attend you! Happy Spring Day, be healthy, happy and loved, and may all your dreams come true!