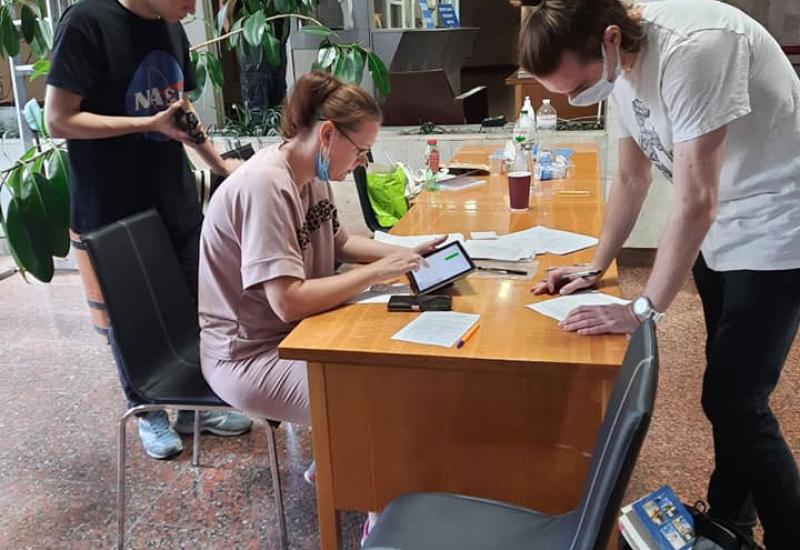 The University administration has developed an order to provide Igor Sikorsky Kyiv Polytechnic Institute staff and students with safe conditions to prevent the spread of coronavirus disease (COVID-19) in the 2021/2022 academic year, considering the requirements of sanitary and epidemiological standards, the requirements established by the Cabinet of Ministers of Ukraine for the quarantine period and to ensure appropriate anti-epidemic measures.
The order establishes rules and norms of behavior for all Participants in education and administrative staff for the period of quarantine restrictions.
In the photo: Igor Sikorsky Kyiv Polytechnic Institute students get vaccinated by mobile teams in the University library. Sign up for vaccination.
Please, pay attention that students are responsible to:

4.7.1. enter the premises of Igor Sikorsky Kyiv Polytechnic Institute only if the use of personal protective equipment (PPE);
4.7.2. wear PPE when moving around the premises of Igor Sikorsky Kyiv Polytechnic Institute;
4.7.3. go on self-isolation in case your groupmate has been diagnosed the coronavirus disease COVID-19, and take measures provided health care standards;
4.7.4. stay temporarily isolated at a specially designated room in case of detection of signs of acute respiratory distress syndrome (ARDS);
4.7.5. keep to a physical distance of 1 meter while eating at the University cafeteria.