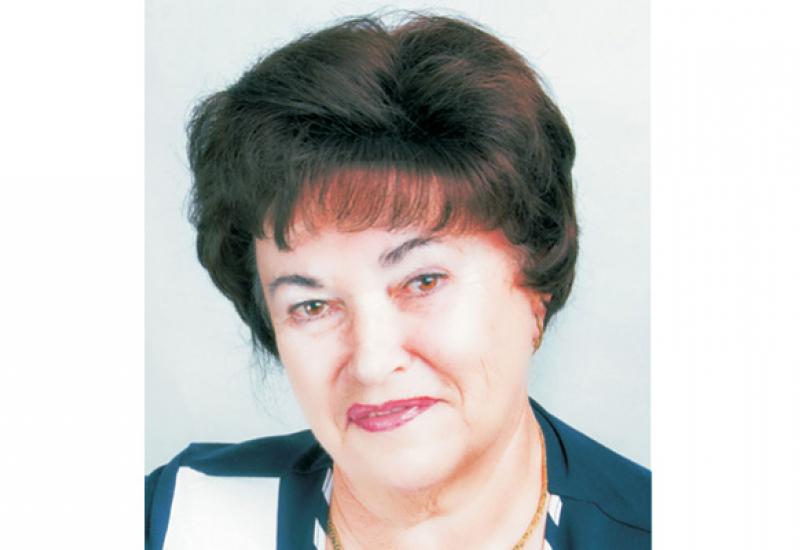 A woman is beautiful by herself. But being inspired by dream, ideas, results of her work, it is impossible to stop admiring and being fond of her. Pankratova Natalya Dmytrivna is a corresponding member of NAS of Ukraine, DScTech, laureate of Ukrainian state prize in field of science and technology, a honored worker of science and technology of Ukraine, a vice president of scientific paper IASA, a professor of Department of Mathematical Methods of System Analysis, and every meeting with her is a small event. Being educated, polymathic, with enormous proficient experience woman, she can talk in different fields: from winter-gardening to a creative works of Ludwig Minkus. However, only does she talk about her job with the greatest uprising.
The professor Natalya Pankratova is an expert at the fields of System Analysis, theory of risk, Scenario Analyses, IT, decision theory, Applied Maths and Applied Mechanics. The biggest Igor Sikorsky Kyiv Polytechnic Institute's projects, which are in her competence, are connected with the activity of the Situationally-Analytical Center (SAC), in order to support executive decision-making about social cataclysms and disasters, research of new grants at the European level, the organization and international research-to-practice conferencing.
The 20th anniversary conference SAIT (System Analysis & Information Technology) was held in May 2018, in which 270 representatives of academic and exploratory departments, higher educational establishments of Ukraine, Azerbaijan, Georgia and Moldova were involved.They prepared 152 reports, theses which are included into the collection. But new ages need some changes. The form of the conference is run out. "In connection with the necessity of expanding the SAIC's directions and indexing works in Scopus, the transformation of SAIT into SAIC (System Analysis & Intelligent Computing) is held under the aegis of IEEE."- Natalya Dmytrivna informed,-" The IEEE First International Conference on System Analysis & Intelligent Computing (SAIC) was organized and held in October 2018.All the accepted reports which were represented on SAIC, appeared in Scopus at the beginning of December. The conference SAIC will be held regulary."
Today all the scientific projects, heading by N. D. Pankratova in IASA, are referring to preview, sustainable development, guaranteed complex-engineering system functioning in real time, which are under the influence of  destalinizated risk factors and uncertainties with different origin, including allowable risk resources, and are performed by SAC. It was created thanks for grants' money of program "Science was made for peace and safety", which means practical support NATO for Ukraine. Even students are involved in this work. The lectures of text analytics bases, raw data, program languages and practical tasks, which can be solved thanks for SAC's equipment, are delivered for youth here. Students make their term, master and bachelor's papers, according to results of scientific research. Some expanded and deepen themes of master's paper can grow into Ph.D. thesis. The integration of educational and scientific fields give us a big opportunity to make unique investigations and realize the strategy of system analysts' practical training, whose educational levels are fitted to international standarts.
You will never hear from Natalya Dmytrivna something like "me": she uses only words like "we" and "my students". Feeling the support and great interest of the chief, students accomplish carefully their tasks and always in time. They are really proud of their chief and try to follow her steps. N. Pankratova is an author of more than 500 scientific works, including 22 monographies, 4 schoolbooks and 5 educational book of system analysis. She has recently prepared 30 Candidates of Sciences, 3 DScTech ; was a head of more than 80 master's papers. She created a science school "Development of system analysis theory and metods and their usage in the solution of interdisciplinary tasks with different nature". Annually her working trips cover almost 10 towns, including national and foreign scientific conferences.
One of the best students of N. I. Nedashkivska has recently defended PhD thesis in the field of "System analysis and ultimate solution theory", dedicated to methodology and range of Decision Support Science (DSS) tools, based on hierarchic and network models. 
This suggested methodology allows increase trustworthiness of tasks' solutions DSS in complex bad-structured systems. The range of tools is used in solving several practical tests on a by-order basis of Ministries and Agencies of Ukraine.
Inspite of troubles of nowadays, N. D. Pankratova looks just on the sunny side of future. The pledge of it is confession and demand on scientific achievements, pleiad of young researchers, who keep working in IASA.