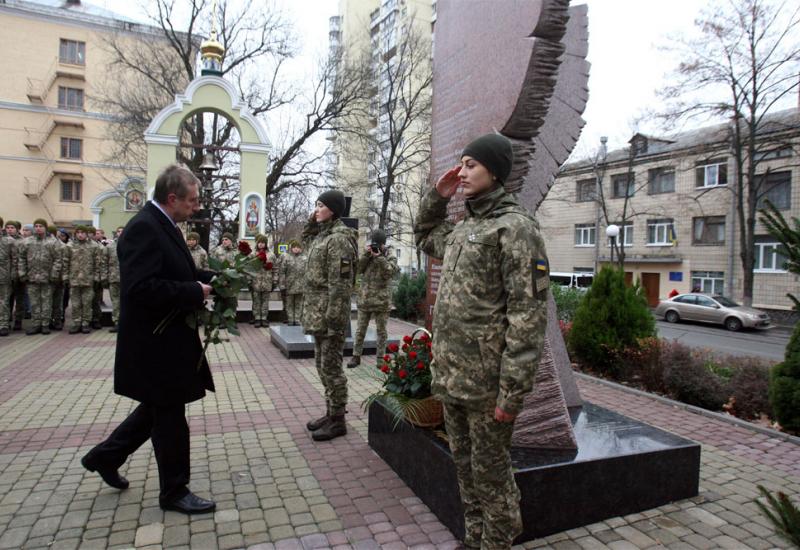 Today Ukraine celebrates the Day of Dignity and Freedom. We honor the memory of the heroes of the Maidan and the defenders of our Fatherland in the east of Ukraine.
It is a special day for Igor Sikorsky Kyiv Politechnic Institute, because our students, teachers, and staff have never stood apart from the events that changed Ukraine's fate. They were among the first to come to the Maidans to defend the right to democratic development of our state, civil rights and freedoms.
Six years ago, FIOT student Serhiy Bondarev was killed during an Euromaidan event. 14 Igor Sikorsky Kyiv Politechnic Institute students and staff have given their lives for our future. Four of them became Heroes of Ukraine posthumously. We express an eternal tribute to their feat and a deep sympathy for their families who have lost the most value.
I urge everyone on this bright and sad day to stop for a minute, to dismiss the day-to-day concerns and problems, and at the same time thank our Heroes in thoughts.
Glory to Ukraine!
Rector of Igor Sikorsky Kyiv Politechnic Institute Michael Zhurovsky