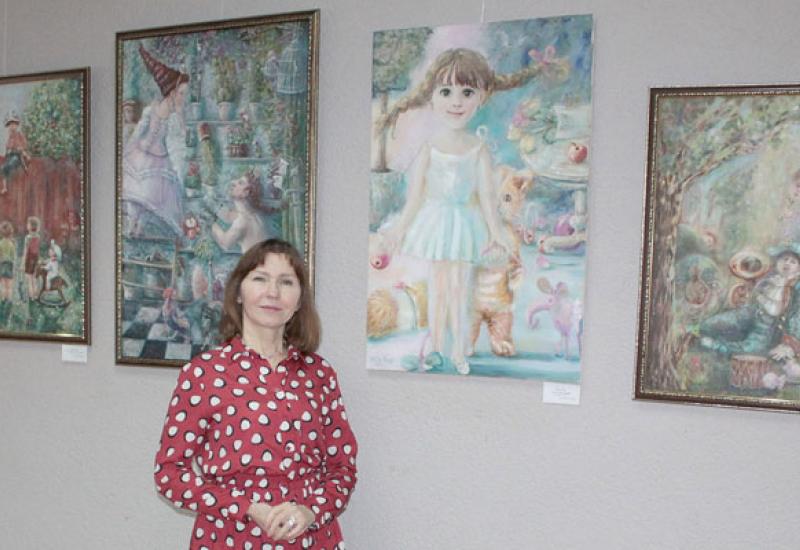 The new pictorial exhibition "The sun in your hands" from the artist Nata Rasp was opened on April 16th in the Art gallery of Igor Sikorsky Kyiv Polytechnic Institute.
On the exhibition the pictures of 2015-2019 are on the display. They are light and cheerful canvas on which the visionary life becomes the real one. Nata suggests us to disengage ourselves from daily fuss and plunge into the world of love and happiness.
"Personally I consider art to be the state of soul, - says Nata Rasp,- without art our lives become dark and imperfect. That is why I am writing every day. I'm inspired by people's relationships and tempers. I look at almost everything with a piece of irony and humour. It finds a reflection in my pictures. I was studied under famous artist Andrew Kulagin."
Nata Rasp is a successful member of more than 40 exhibitions, contests and sales. Especially she took part in the art-festivals from the international cultural ptoject Folk Ukrane, in the projests "Smart hospital", " the museum on the Poshtova Square", "The right to life".
The exhibition will last till the end of May.