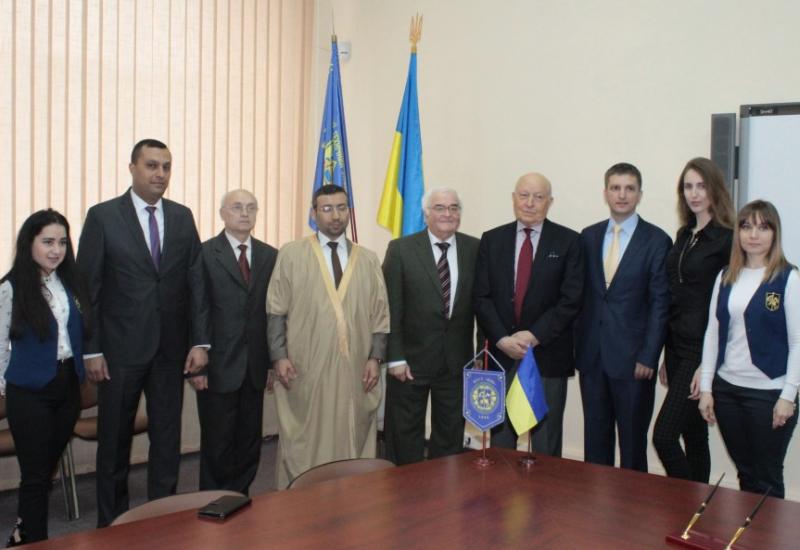 On 9th of April Igor Sikorsky Kyiv Polytechnic Institute and NGO "Ukrainian-Arab Business Council" (UABC) signed a Memorandum of Cooperation.
On behalf of the university, vice-rector of international affairs Sergiy Sidorenko, on behalf of the NGO Ukrainian-Arab Business Council - its president, Sheikh Emad Abu Alurub, signed the document.
The memorandum was developed for the purpose of developing and deepening the cooperation of Igor Sikorsky Kyiv Polytechnic Institute with the higher education institutions of the Arab countries with the assistance of UADR in solving the tasks of increasing the efficiency of academic and research work. The document stipulates that cooperation will be based on mutually beneficial partners' activities in the scientific, research and educational spheres. KPI and UADR will cooperate with particular attention to the following areas: assistance in the organization of long-term projects, in which teams of specialists and students will work together; scholarship exchange, exchange and preparation of students for bachelor's and master's programs, organization of students' education in Ukrainian and other languages in different forms, provision of general research work and preparation of applicants in the framework of work on master's and candidate's theses, exchange of experience, development and organization of distance studying, organization of internships for students, etc.
Before signing the discussion was held on the directions and mechanisms of cooperation, which was attended by Modhish Ahmed, Head of the Information and Analytical Department of UADR, assistant to the President of UADR Mykola Drobotenko, director of the Center for International Education Volodymyr Koval and others.