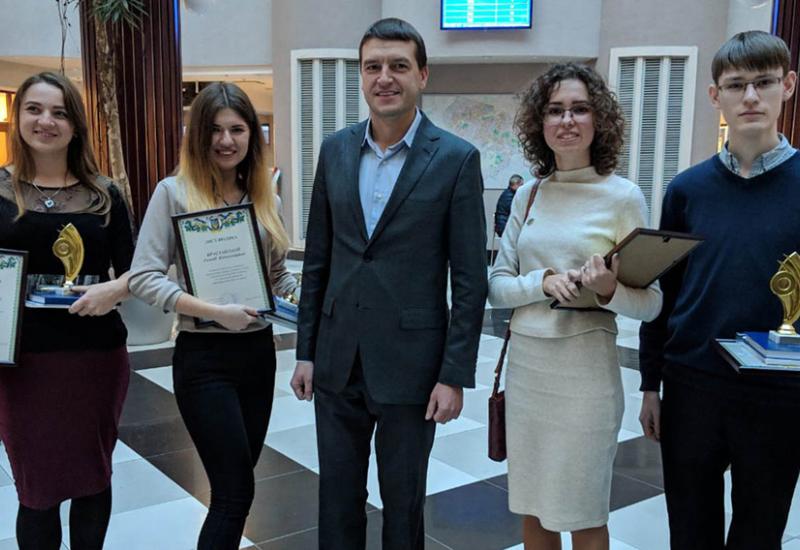 On the 6-th of November 2018 in Solomianska District Administration celebrations of the International Students' Day took place. The Head of the District Administration Maksim Shkuro awarded 20 best students of the district, who had significant achievement in studying and different researches, actively participated in public life. He noted: "I hope many of you to be working in our district or even to get a job at the administration after graduating. Young high-qualified personnel and a fresh view are needed for innovative development of the district." Also, the Head of the district wished welfare, new accomplishments to the students and gave them thankfulness letters.
There were the representatives of Igor Sikorsky Kyiv Polytechnic Institute among the awarded students. Among them Semen Neshcheretov (the student of faculty of Instrumentation Engineering, volunteer of Students Social Service), Evgeniya Braslavska (the student of faculty of Chemical Technology, the member of the team of Open laboratory "Interesting Chemistry"), Anastasia Kulish ( the student of institute of Printing and Publishing, the member of the team of KPI Radio), Victoria Pryshchepa ( the student of faculty of Sociology and Law, the member of Scientific Association of Students and Aspirants).
Congratulate them on the awards and wish success and victories!