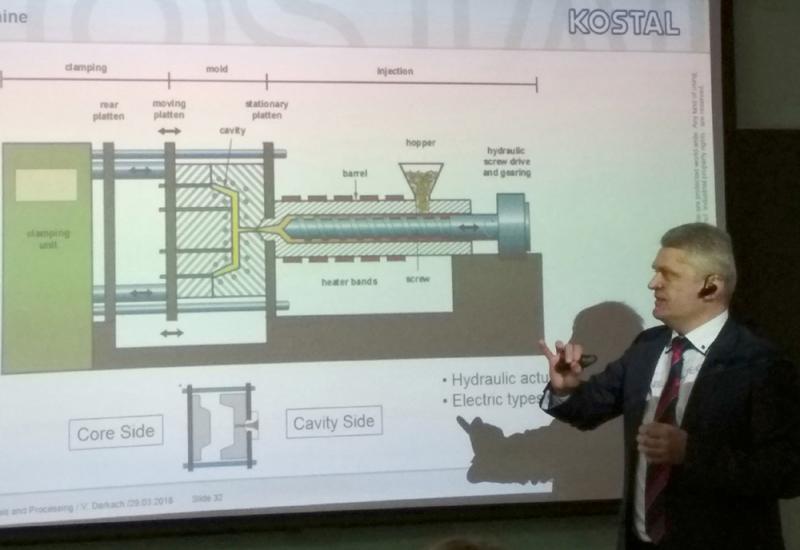 On March 29, 2018, at the Department of Chemical, Polymer and Silicate Engineering, CEF of the Igor Sikorsky KPI held an open lecture in English on the topic "Design of plastic products". The lecture was given by Vadim Derkach, Chief Designer of the project, Head of the Group Design Team for Kostal Ukraine Switches. The lecture was held in the educational audience, commissioned by LLC Kostal Ukraine, a subsidiary of KOSTAL GROUP. Head of the Department of KPSM Oleksandr Volodymyrovych Gondliyah, teachers and students were present at the lecture.
Employees, students and anyone who wished to attend the lecture but could not attend in person, were able to register on the site of the CPSE department and connect to the online broadcast in the webinar mode.
Participants at the lectures were able to get acquainted with the modern world-class design of plastic products, features of polymeric materials, typical mistakes during construction and the means of overcoming them, as well as the capabilities of advanced computer design systems, while at the same time assessing their level of proficiency in English and technical terminology. V. Derkach conducted a lecture on the widespread use of multimedia, visual plastic objects and examples from his design experience, which made the lecture interesting and live communication.