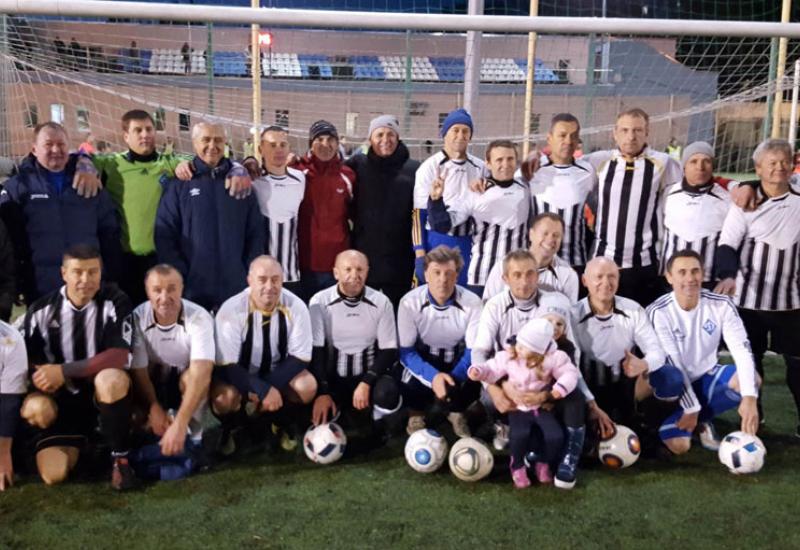 Every year, from May to October, the city championship of football among veterans teams is taking place in Kyiv (age rating is 45 years or more). Such a competition has been occurring for more than 20 years, under the auspices of the Football Federation of Veterans that headed by Honored Sportsmen Volodymyr Troshkin and Viktor Hlus.
The team from Igor Sikorsky KPI FC «Polytech» participates in the championship 7 consecutive seasons with its president is Vice-Rector of the University for administrative and business work— Peter Kovalov, and the head coach is Andrei Kondratovich.
On October 28, the last season match of the 2017 year took place at the stadium «YSS-15», in which FC «Polytech» beat the opponents with the score 3: 0 and eventually became the champion among the 9 teams of the capital veterans. An employee of the Igor Sikorsky KPI campus, Igor Mentyukov scored one of the decisive goals. For 7 seasons, in which FC «Polytech» had participated, this was the second "gold", which the team of veterans got. They won twice «silver», once – «bronze». In such composition of the veterans team more than 60 percent of the players are former and current collaborators from the Igor Sikorsky KPI.
On December 15, the solemn rewarding of the team of FC «Pollytech» is taking place within the celebration program of the 90th anniversary of Dynamo Kyiv.