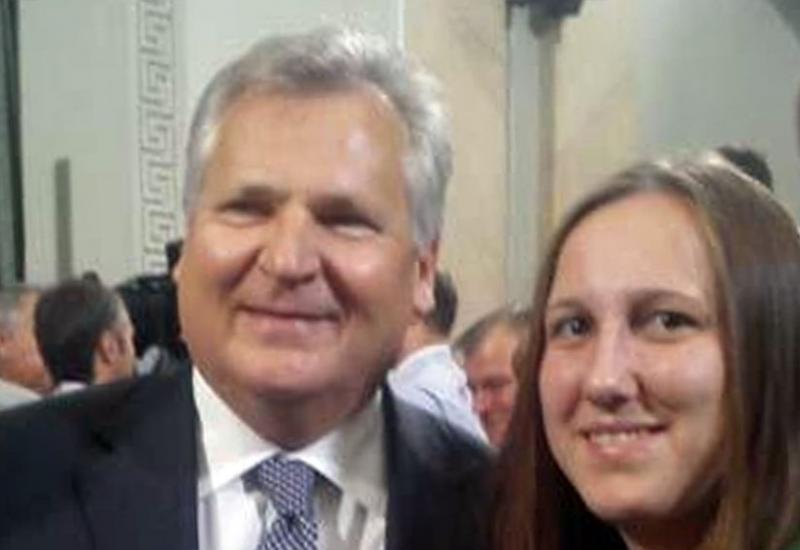 Building Ukraine in terms of European integration requires ensuring high social standards, which is impossible without the development of the real economy, driven by the development of industry with a focus on creating innovative high-tech industries, which in turn requires the labor market a sufficient number of qualified specialists of the new formation. To achieve this goal department staff of machinery and apparatus chemical and petroleum industries has been working for many years (MAHNV).
Founded in 1928, the Department MAHNV became the base for the chemical engineering department. Immediately setting high demands of scientific work and training of graduates, the department quickly gained recognition among professionals and today occupies a leading place in the industry. Among those who graduated from the department - 2 valid NAS of Ukraine, Doctors of Technical Sciences, directors and chief engineers of enterprises, founders of corporations.
Special pride of the department are 252 graduates who completed training in the educational level "master". Among them, five were awarded scholarships of the President of Ukraine, six - scholarships Verkhovna Rada of Ukraine, two - scholarships Cabinet of Ministers of Ukraine, 24 - scholarships mayor of Kiev, more than 40 - scholarships, won the competition three scholarship program "Zavtra.UA." Although the opening of the magistracy in the department took only twenty years, many of them have already achieved significant professional success - 11 degrees gained candidate - one PhD, two became laureates of state awards and state awards.
Take high quality of students the department enables the combination of a balanced and consistent teaching of educational material in the direction of professional disciplines enable the consolidation of acquired knowledge in practice, what helps fruitful cooperation with graduates. So, thanks to a joint project with the Research Institute of Engineering Thermophysics, NAS of Ukraine and NDI gas Sciences of Ukraine, JSC "Ukrneftekchemicalprojekt", LLC "Naftochemicalproekt" and JSC "Kyiv Cardboard and Paper Mill", students and teachers of the department have access to modern scientific and industrial base, enables manufacturing, pre and scientific practices provide students with relevant knowledge, teaching them the latest technologies implemented in the latest equipment.
 An important part of training is to attract students to science and engineering work carried out within the scientific student circle, who succeeded student scientific society initiated at the department back in the sixties of the last century. During the class in a circle, students deepen their skills by performing real tasks under the guidance of the most experienced teachers. It allows students to expand their professional horizons, acquire skills, improve learning performance. Popularity circle is so great that in recent years it comes to the vast majority of senior students. Work in the circle will help increase performance exhaust work, as it provides students with the opportunity to develop and offer a reasonable improvement equipment or process intensification. That is why all students who regularly engaged in the circle, during training can make two scientific publications in professional journals and protect their development document on the protection of intellectual property.
Twice a year at the Department held conference of students, graduate students and young scientists "Chemical industries and enterprises of building materials" speech in which students gain experience in presenting their ideas in the major community.
Activity during training allows students to gain maximum ranking points, which is useful for admission to graduate and postgraduate studies. Traditionally among the masters of the department honors degree obtained at least 60% of graduates. The high level of Master confirmed six victories in national competitions master's diploma and three diplomas rector "Best Master"..
Hard work teachers of the department, combined with years of experience gives results. Among the partners of the department are interested in training, companies such as Kostal Ukraine, Corporation "ROSHEN", CJSC "Rosava", JSC "Ukrplastik" SJSHC "Artem", OJSC "IPP" VNDPITRANSHAZ ", JSC" oil and gas company Internaftahaz "AO" TFPNK "Ukrtatnafta", JSC "Farmak", CJSC "Borschagovsky himfarmzavod," "pharmaceutical company" Darnitsa "and others. The total package partners Department 132 specialized companies and organizations which concluded agreements on employment of graduates. So, every first year student who chose to join the department MAHNV know that diligent training it provides is not just a job, a position in the esteemed company with competitive wages and guarantee professional growth and this is the best motivation for mastering the profession.
We believe that with the young people of our country will overcome all challenges before it, and take an important place among the leading countries of the world.