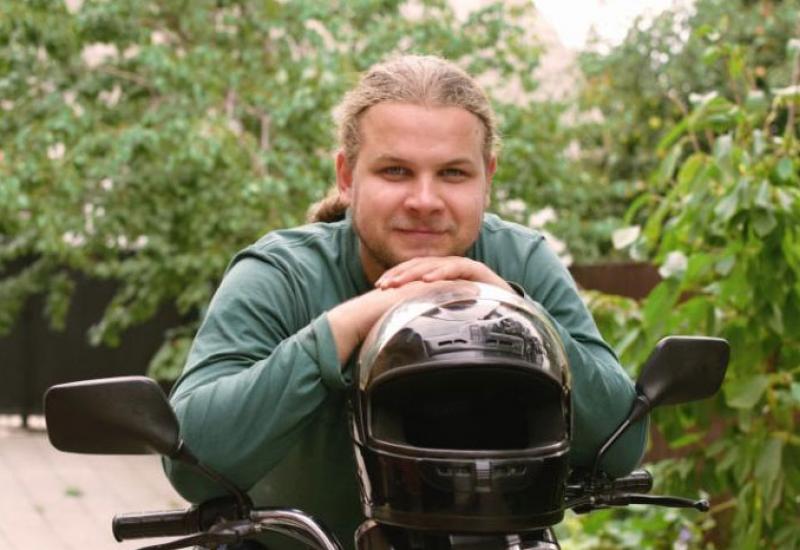 "In a few months I'll have a diploma defense, graduate ... and I miss my Polytechnic" - Vadym Mazur began his story in this way. He is the magistrand of the Department of laser technology, physical and engineering technologies, rectorial scholar in this semester. He added: "In the Kyiv Polytechnic I did not only gained qualification in engineering, but obtained my best character features, new aspirations and interests."
Vadym is a serious person, his attitude to the study is responsible. While studying in graduate school his  average score is 4.9. He is interested in research on laser material processing and metallographic analysis. He has a patent on a device for laser processing of holes. He took part in the international conference "Research of representatives of technical sciences - progress of society of the future", scientific and practical Internet conference "Innovations in science and technology", scientific conferences dedicated to the days of science. His team respects him, he was elected the deputy monitor of the group.
The boy willingly says: "In real life I wish to have a real health: in a body as well as in spirit. I am engaged in physical training and study. I am interested in something new and useful. I don't have bad habits. Desires that give good and joy for me, relatives and others are prioritized. I have certain ambitions for which I am ready to work hard and defend my position, but they are not connected to the achievement of financial wealth or power or obtaining control over people. If  have something of it, it will be the just additional "bonuses" that will be distributed among those who really need it." Vadym is romantic person. He loves to dream. He livies in harmony with himself and others. "I try to be responsible for my words – he continues his story. – I don't expect anything from people and the world. I know what I want, I established my desires and intentions. I do things that contributes to achievement of the goal without breaking the law and will of other people. Of course, I'm not perfect - I am as I am. "
Perhaps this is the main thing in life - to know what to do and why, without disturbing the surrounding harmony. Let worthy dreams come true.
Inf. IME