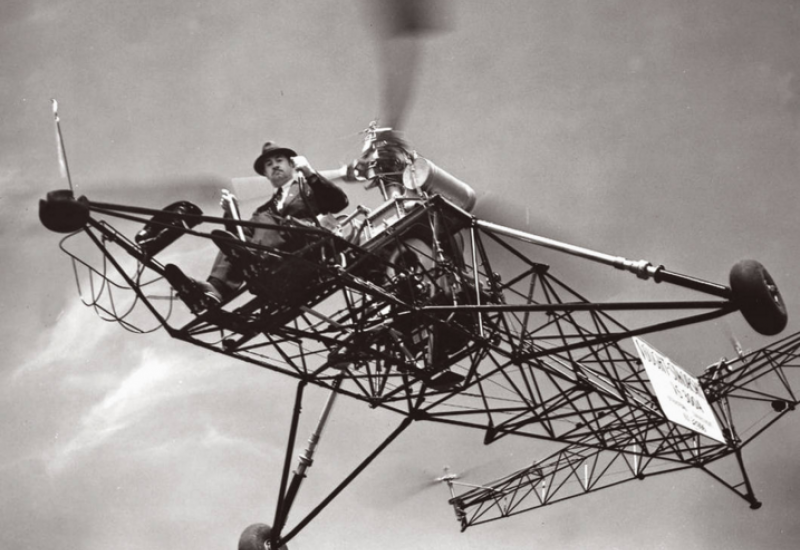 The regular meetings of the series cultural evenings, dedicated to outstanding personalities of Ukrainian and Polish history took place on 21 September at the Scientific and Technical Library "KPI after Igor Sikorsky". This time the theme of the evening was the life and creative activity of the former student of KPI, a prominent aircraft designer Igor Sikorsky twentieth century. The story about Igor Ivanovych was prepared, as always in this cycle, by amateur historian and honoured worker of "KPI" Valentina Sapronova and head of rare and valuable editions of NTB of university Marina Miroshnichenko.
Valentina Petrivna spoke about the main periods of the biography of Igor Sikorsky, his outstanding achievement in aircraft industry, and, of course, stopped on Igor Ivanovich period of life when he lived in Kiev, his studies and design, engineering activities in the KPI.
The whole story of Valentina Petrovna was built on facts and sequence of events in the life of Igor Sikorsky and was, in my opinion, great informative value. Lucid and emotional report of Valentina Sapronova successfully supplemented slide show that prepared by Marina Miroshnichenko. At the end of the evening the grateful audience applause greeted the organizers of the gathering, and expressed hope for new meetings.
The following story, which will be held in November, will be devoted to the Director of KPI in 1902-1904, an outstanding chemist Mikhail Konovalov.