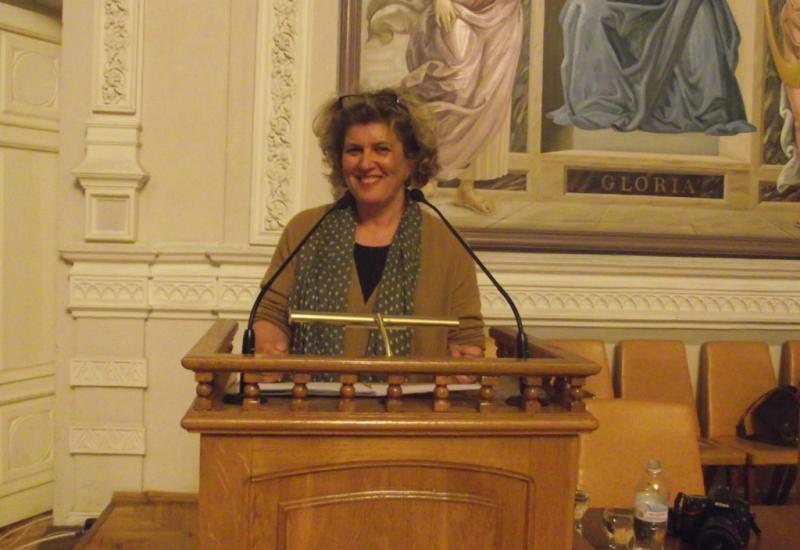 November 20, a delegation of the State of Israel, included the First Secretary of the Embassy of Israel in Ukraine Vlad Lerner and dean of the faculty of design Holonsky Institute of Technology, Professor Dana Ariel visited NTUU "KPI".
The guests got acquainted with the exhibition "The Israeli breakthrough in science", located in the National Technical Library NTUU "KPI" named after G.I. Denisenko, visited the exhibition "Maidany 2004-2014 and KPI", art gallery "Outstanding Ukrainians" and Foucault pendulum.
Then route the guests ran alley outstanding scientists and engineers - the founders of world scientific and pedagogical schools, whose life and work were associated with the university. Members of the delegation also reviewed the State Polytechnic Museum exhibits at NTUU "KPI" and its Section of Aviation and Cosmonautics of Igor Sikorskogo. During a meeting with the leadership of NTUU "KPI" delegation from Israel discussed the issues of cooperation in the framework of Ukrainian-Israeli Cultural Center.
Finally Dana Ariel delivered a lecture on "The Art and Politics - Israeli opinion" in the Hall of the Academic Council for Students Publishing and Polygraphic Institute, Faculties of Sociology and Law and Linguistics.