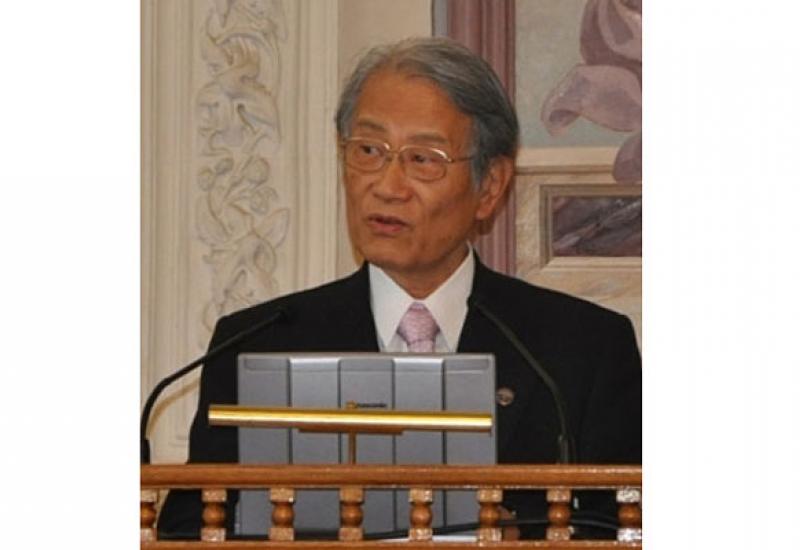 On October 16, 2012 the president of the University of Kyoto (Japan), Professor Hiroshi Matsumoto with the assistance of Ambassador Extraordinary and Plenipotentiary of Japan in Ukraine Y.E.Mr. Toichi Sakata delivered а lecturer at NTUU"KPI". The subject of the lecture was «Two paradoxes in Science and Economic Growth. Are we Heading in the Right Direction?»
Professor Hiroshi Matsumoto is a famous scientist in the field of space researches, the author of about 400 scientific papers, he was awarded with many decorations of Japanese and international scientific societies.
The lecture was devoted to the use of ultramodern technology in research in space sphere, the organization of interaction of science, education and economy, the impact of modern technology on the lives of individuals and the world, the contradictions between the development of science and economic growth and the role of universities in overcoming them.
The lecture aroused great interest among KPI students and the staff. Mr. Matsumoto answered their questions and expressed the hope to organize cooperation in a number of directions.