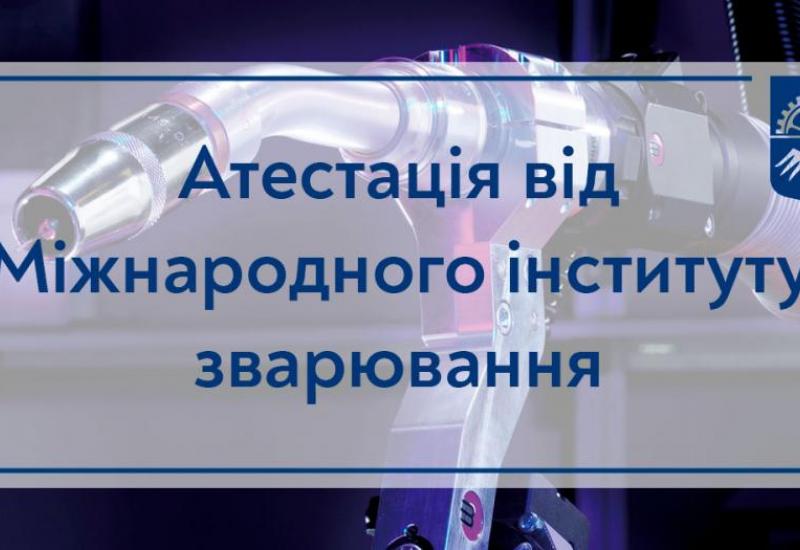 E.O. Paton Welding Institute Training and Qualification Centre in the training of International Welding Engineers and International Welding Technologists has successfully been certified by the International Institute of Welding (IIW) and extended the license for the IWE and IWT study programs until 2026.
To obtain a license, the Training and Qualification Centre has provided a business plan and confirmed compliance with the requirements of:
🔹 study space capacities, including a laboratory for practical training (there is a list of required equipment);
🔹 teaching staff;
🔹 quality system;
🔹 study materials for course support, including mandatory international standards.
Now, each student of E.O. Paton Institute of Materials Science and Welding can get extra training and a diploma of the International Welding Engineer and International Welding Technologist for master's degree programs.
Anyone interested can contact us for more information:
Phone:number: +380 97 530 4446
E-mail: e.chvertko@kpi.ua