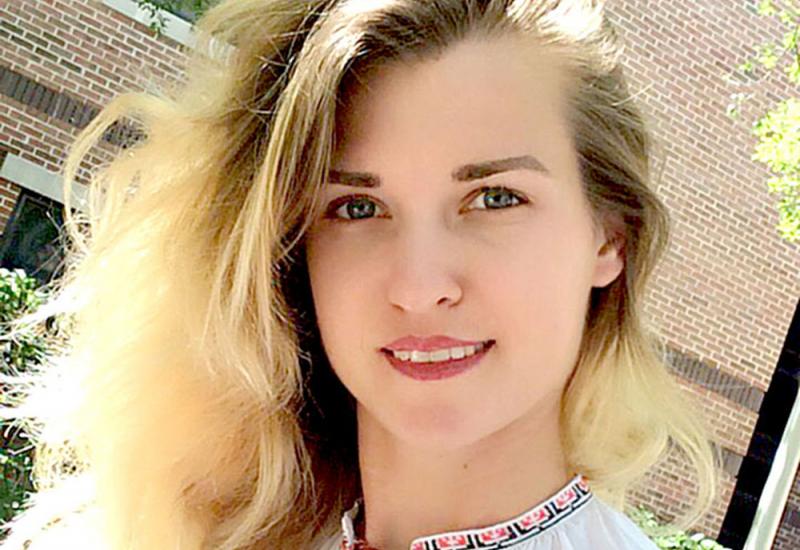 The openness of borders, scientific mobility of our teachers and students raises the image of Kyiv Polytechnic in the world, allows them to conduct the most modern, including interdisciplinary, research on the latest equipment as part of international research teams, promotes the professional growth of young professionals and their authority in Europe.
The winner of the university competition "Young Teacher-Researcher 2019" Svitlana Nagirnyak - until recently an assistant at the Department of Inorganic Substances, Water Purification and General Chemical Technology - has studied nanostructured powders of metal oxides for the past few years. wide application in various fields of materials science and technology.
Since 2017, Svitlana Valeriyivna has been working as an assistant at her home department and has been actively involved in research activities within the framework of state and international projects. In particular, she was a participant in the Ukrainian-Belarusian and responsible executor of Ukrainian-Indian projects. To improve her professional level, she took an active part in international conferences and did internships abroad. Thus, in 2018, as part of the Erasmus + project, she and her colleagues did an internship at the University of Limerick (Ireland). In 2019 she received a grant to participate in the International Summer School of Sustainable Chemistry at the University of Leifan in Lüneburg (Germany). In 2020 she became a DAAD Fellow.
S. Nagirnyak began her career at Igor Sikorsky Kyiv Polytechnic Institute in 2006, when she entered the first year of the Faculty of Chemical Technology. Starting in the 4th year, she became interested in scientific research. In the master's dissertation, the student focused on the synthesis and study of the properties of nanostructures of stanum (IV) oxide as a promising material for functional devices. In 2012 she received a master's degree with honors in chemical technology and engineering.
The research performed within the master's thesis was continued while writing the candidate's dissertation, working on the synthesis of SnO2 nanostructures of different morphology under the guidance of an associate professor of TNR and ZHT, candidate of chemical sciences Tetiana Anatoliivna Dontsova. Thus, in the dissertation, nanostructures of stanum (IV) oxide of different morphology were obtained, technological features of their synthesis were established and physicochemical properties were investigated for further use as sensitive materials for metal oxide chemoresistive gas sensors. While in graduate school, the young scientist received a Fulbright Faculty Development Program scholarship to conduct research at the University of Central Florida (Orlando, USA). She successfully defended her candidate thesis in 2018 with the title of Candidate of Technical Sciences in the speciality "Technology of Inorganic Substances".
In 2020, Svitlana received a DAAD post-doc scholarship to conduct research in Germany. Unfortunately, organizational difficulties arose during the internship at the university, due to which she had to resign and continue her career growth separately from Igor Sikorsky Kyiv Polytechnic Institute.
Svitlana is grateful to her colleagues from the research group Tetiana Anatoliivna Dontsova and Olena Ivanivna Yanushevska for their support and fruitful cooperation and hopes for the future continuation of work.