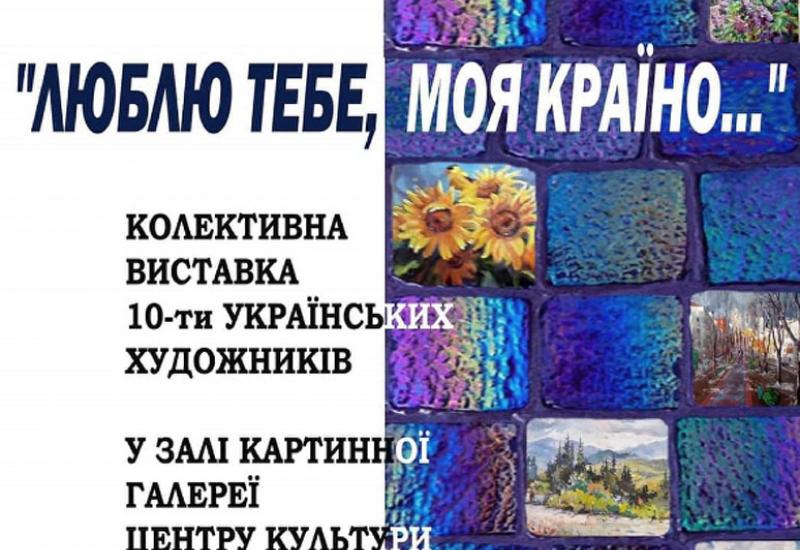 A collective exhibition of ten Ukrainian artists entitled "I love you, my country…" was hosted in the hall of the Art Gallery of the Centre of Culture and Arts of Igor Sikorsky Kyiv Polytechnic Institute in September and early October.
The exhibition was organized with the support of the PO "Women of the Future", the IPO "The Future Begins with Education", the IPO "Youth and Children for Self-Government". It is dedicated to the 30th anniversary of Ukraine's independence. The organizers of the project in their activities provide support to young talented artists, offering their work to the Igor Sikorsky Kyiv Polytechnic Institute Art Gallery, with which they constantly collaborate. In turn, the staff of the Art Gallery by organizing such exhibitions seek to draw the attention of students and staff of the university to art and acquaint them with the work of young Ukrainian artists.
Their paintings of various directions and styles were presented by: Anna Bilyk, Anton Sekeresh, Vitalii Dorosh, Kateryna Shyman, Maryna Olkhova, Oleksandr Olkhov, Sofiia Reznichenko, Tetyana Hrytsai, Tetyana Krasna, Yanina Khasanova.