On September 25, 2020, laureats of the Kyiv Mayor's Award for outstanding achievements of young people in the development of the capital of Ukraine - the Hero city of Kyiv (the nomination - scientific achievements) were solemnly awarded. Among the winners is Assistant of the Department of Electrochemical Plants Technology of Igor Sikorsky Kyiv Polytechnic Institute Dmytro Yuriiovych Ushchapovskyi.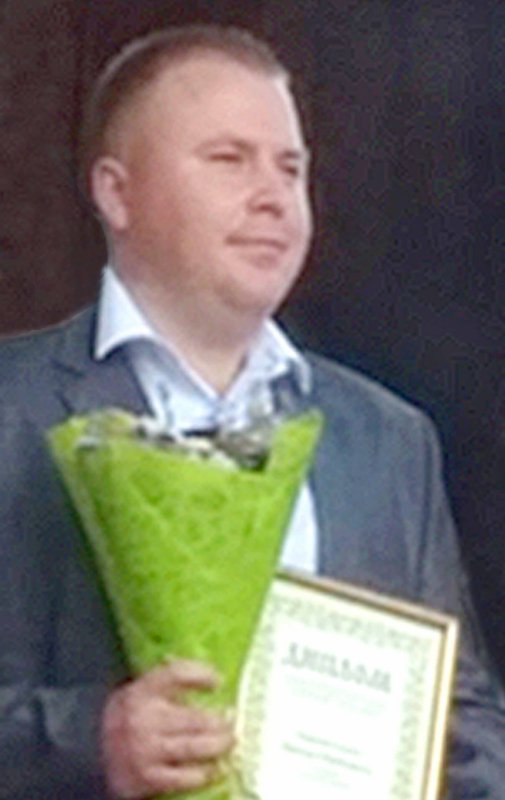 Dmytro Yuriiovych Ushchapovsky has won an award for fruitful scientific work on the problems of electrochemical methods of utilization of industrial metal waste and protection of the metal fund of Ukraine, which results of have been reported in more than 50 scientific publications, including 11 articles in professional and foreign magazines. He has received 3 utility model patents and presented more than 40 reports' thesis at international scientific conferences of various levels.
Dmytro Yuriiovych is a pupil of Igor Sikorsky Kyiv Polytechnic Institute, in 2013 he received a master's degree with honors in Technical Electrochemistry, in 2017 under the guidance of Head of the Department of Electrochemical Plants Technology Professor Olha Volodymyrivna Liniucheva he received a PhD in Technical Sciences. Nowadays, Dmytro Ushchapovskyi is doing in-depth researches on: copper extraction and regeneration from spent industrial nitrate-containing solutions using technique of electrowinning; study of corrosion and catalytic activity of corrosion products of shiny nickel coatings.
Dmytro Yuriiovych Ushchapovskyi has been working as an Assistant at the Department of Electrochemical Plants Technology of the Faculty of Chemical Technology since 2016, enjoys a reputation among the staff and students. In particular, as a young teacher he is engaged in arrangement and preparation students of the Department of Electrochemical Plants Technology for practice.
He is the grand prize winner of the 2018 and 2019 contest 'Young Teacher-Researcher'. His classes in Galvanoplastics and in Technology of non-metallic coatings and production of printed circuit boards are closely related to the subject of his research.
Dmytro Ushchapovskyi warmly thanks to all the teachers and employees of the Department of Electrochemical Plants Technology who contributed to his education as a young scientist, especially Olha Volodymyrivna Liniucheva, Marharyta Ivanivna Donchenko, Inna Serhiivna Pohrebova, Tetiana Ivanivna Motroniuk, Mykhailo Volodymyrovych Byk, Leonid Andriiovych Yatsiuk, Yurii Fedorovych Fatieiev, Oleksii Volodymyrovych Kosohin, Svitlana Vasylivna Frolenkova, Oleksandr Ivanovych Buket. He is facing the future with confidence, interesting work and new achievements and discoveries are ahead.