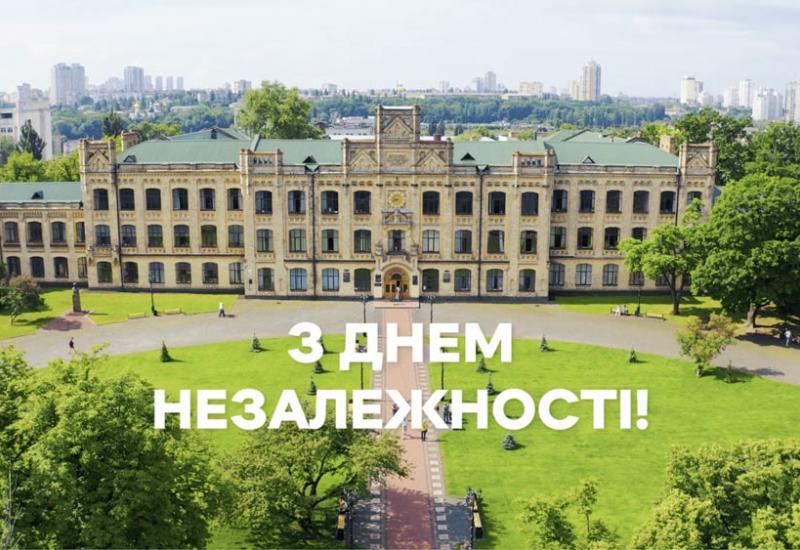 Dear colleagues, lecturers, students! Today is the Ukrainian Independence Day. For 29 years – freely, loudly and ubiquitously the words "Glory to Ukraine!" have sounded. For 29 years – yellow-blue flags have fluttered in the streets on this day, and the leaders of other states have sent us greetings. For 29 years - the borders of sovereign independent Ukraine have been clearly drawn on the world map.
Today it is important to realize how priceless the gift of freedom, which our ancestors gained for hundreds of years through unspeakable suffering and fearless struggle, is. And already in modern history, the independence – as a sense of self-respect and self-worth – has been defended by the heroes of the Heavenly Hundred and the Defenders of the Fatherland in Eastern Ukraine at the expense of their lives.
That is why we must be persistent and inviolable in our sovereignty, unity and freedom. Our independence is an incentive to become more educated, stronger, better, to increase the wealth of our native land and to glorify Ukraine in the world.
Happy Ukrainian Independence Day!