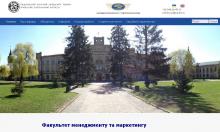 Address: Kyiv, Peremohy avenu 37, bulding 7, apt 522
Phone: (044) 204-98-58, (044)4068068
The Department of Economics and Entrepreneurship (KEP) provides a contemporary platform for preparing experts of today''s enterprises.
As a student of business, you will learn from seasoned faculty and gain insights into an environment that is rapidly changing and expanding globally.
Our programs provide a foundational understanding of innovation and the critical role it plays in established organization, as well as new business ventures.
The degrees you can get with us equip for careers in business management, banking, consulting, marketing, and more.
We train and equip both national and international students in the area of Enterprise economy.
The department also provides a set of courses on economics to the students of all engineering specialties of Igor Sikorsky Kyiv Polytechnic Institute. Among them there are theoretical and practical courses on the subjects:
Foundations of economics,
Economics, management and planning in power engineering,
Industrial economics,
Foundations of business and entrepreneurship etc.
Our faculty supervise economic section of graduation thesis of engeneering specialities of the University, participate in the work of the State Examination Committee for the students of engineering specialties that defend graduation thesis for Undergraduate (Bachelor) and Graduate (Master) Degrees.
The department provides both budgetary (citizens of Ukraine only), and contractual education.