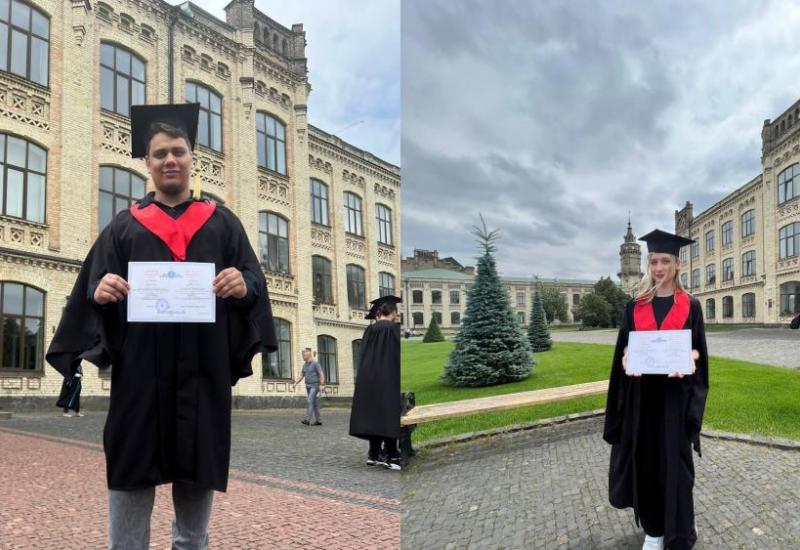 Today, graduates of the School of Economics, the Institute of History and the Institute of IEE received their diplomas.
Andrii Horobets, a graduate of the Institute of IEE, and Yelyzaveta Shoposhnikova, a graduate of the Institute of IMZ, received diplomas with honors. They told us what KPI means to them, shared their most vivid impressions of studying and gave advice to applicants.
"Igor Sikorsky Kyiv Polytechnic Institute in a word - adapt. The first full-time session in 2017 was the most memorable. Frankly speaking, it was even a little scary: new impressions - the school experience does not work well here, but everyone adapted, got together with the group, prepared. First of all, I advise incoming students to communicate with each other, social connections are the most important," says Andrii.
"KPI is a school of life. The most memorable moments were the bachelor's and master's degree defenses, when you feel like a grain of sand in a big universe: knowledge disappears somewhere, runs away, but you still try to do everything. I would advise future applicants to enter Igor Sikorsky Kyiv Polytechnic Institute not because it is prestigious, but to meet cool people and prove themselves," Lisa shares her thoughts.