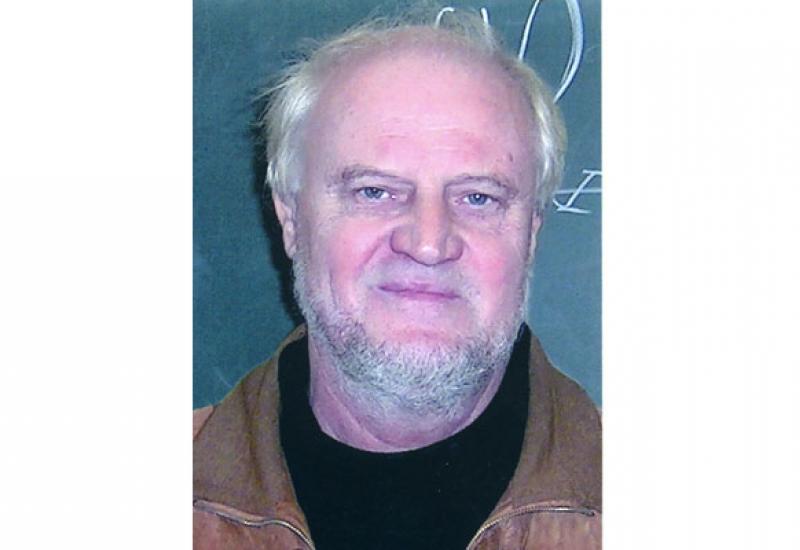 Eugeniy Mykolayovych Travnikov - teacher, scientist, inventor, designer, experimenter, writer and poet. From 1965 he combined teaching at Igor Sikorsky Kyiv Polytechnic Institute with design. His inventions were implemented in the development of the Research Institute of Electronic and Mechanical Devices (EMI Research Institute) and other closed-type design bureaus. He was awarded the title of "Best Designer of the Ministry of Communications Industry of the USSR."Students of Igor Sikorsky Kyiv Polytechnic Institute study according to his textbooks. He has published 300 works. He had unique ideas for the future, which he did not have time to implement.
His work and unfulfilled dreams were discussed at a round table on November 7, 2019, which was organized by the State Polytechnic Museum and the Department of Sound Engineering and Information Registration FEL.
In the introductory word of Vlasyuk G. G., who knew Yevhen Mykolayovych well as an extremely talented teacher, recalled that the students attended his lectures with pleasure, expecting to learn something new and exciting every time. Professor of the department Pilinsky said about the creative cooperation with Eugene Nikolaevich, his life and educational activities. The Deputy Chairman of the Board of PJSC "EMI Research Institute" informed the audience about Travnikov's work and inventions at the EP Research Institute. Tumarkin M.V., a developer of space tape recorders, and Kryuchkova L. P., a professor at the Department of Information and Cyber Defense Systems of the State University of Telecommunications, also shared their memories.
The speech of the scientist's wife, his faithful friend and colleague Poltoratskaya R.V. was extremely emotional. She said that ideas often came to Yevhen Mykolayovych in a dream. For example, the ideas of rotary-piston internal combustion engines, a flying platform for firefighting in high-rise buildings. The largest idea was to create a parallel-meridional network of transcontinental roads, which was to connect the most remote corners of the earth.
All speakers, without exception, mentioned Yevhen Mykolayovych's fascination with oriental poetry. He wrote more than 9.5 thousand short poems on completely different topics and gave them to friends, colleagues and students.
Yevhen Mykolayovych was born on October 14, 1939 in Kyiv. In 1965 he received a diploma of Igor Sikorsky Kyiv Polytechnic Institute in the specialty "Design and technology of radio equipment production." He defended his dissertation in the form of a scientific report, because at that time he published three books, guidelines for course design, 15 articles in scientific and technical journals, had 126 inventions of the USSR.
From 1965 to 2012, Yevgeny Mykolayovych combined design activities with teaching at Igor Sikorsky Kyiv Polytechnic Institute, where he taught five disciplines: "Materials Science", "Applied Mechanics", "Moving Mechanisms", "Design and Production Technology", "Fundamentals of Recording and Image Reproduction" (all courses - for audio, video, film and other information recording equipment).
He received 140 copyright certificates of the USSR for inventions. The economic effect of his inventions in 1987 was about 1.5 million rubles. Travnikov believed that if there are no inventions in new developments, they are incompetent, it is inappropriate to introduce them into the series.
Yevhen Mykolayovych passed away on March 21, 2015. Travnikov is not known to everyone, but his great talent, creative work and great desire to introduce something new, unknown into science and technology, deserve great respect and inheritance.