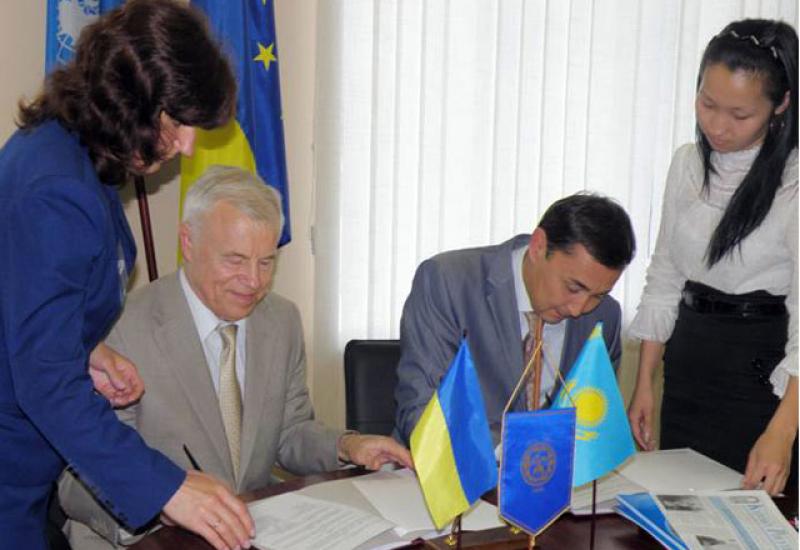 On June 2009 the delegation of L.N.Gumilyov Euroasian National University headed by its rector Doctor of law, Professor Bakhytzan Zharylkasymovich Abdraimov visited NTUU"KPI".
L.N.Gumilyov Eurasian National University as a capital university has taken a special place in the system of higher education of Kazakhstan . The university carries out triple mission being an entity of educational, research, cultural and educational center of capital and the country.
The aim of the visit was to get acquainted with NTUU"KPI", discussion of cooperation between the universities and signing of a Memorandum.
The guests met with the university leaders, acquainted with the university infrastructure. After that there were discussed main directions of mutual cooperation.
As a result the Memorandum on Understanding and Cooperation between NTUU"KPI" and ENU was signed. The parties agreed to conducting of joint actions on development and implementation of innovative technologies, exchange of students, professors, researchers, exchange of scientific and educational literature, methodical materials. The parties agreed to maintain mutual cooperation and assist each other without prejudice to interests of each party.