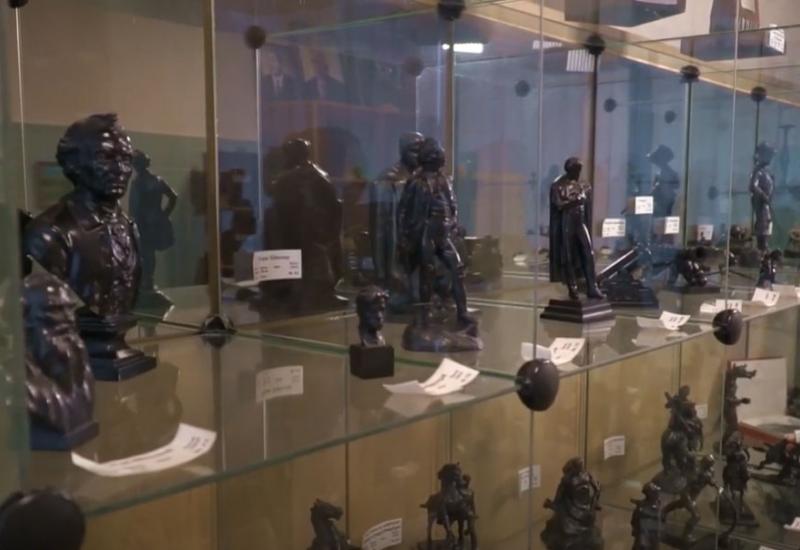 The State Polytechnic Museum at the Igor Sikorsky Kyiv Polytechnic Institute is known far beyond the university. Fewer people visited the very interesting Artistic Casting Memorial Methodical Room at the Y. O. Paton Educational and Research Institute of Materials Science and Welding of the Igor Sikorsky Kyiv Polytechnic Institute. It was created by Stepan Panteliiovych Doroshenko, an outstanding scientist, a luminary of the foundry molds science, an academician of the International Academy of Engineering, Professor Emeritus of the Igor Sikorsky Kyiv Polytechnic Institute. From 1974 to 1991, he headed the Department of Foundry Production, which, by the way, was created almost a century ago - in 1925. This museum is located in the office 409, academic building 9, where S.P. Doroshenko worked.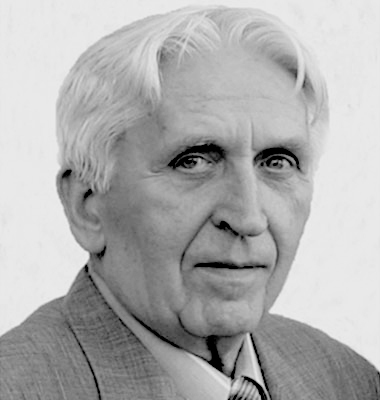 The official merits of Professor Doroshenko are well known. He ranked third in the number of scientific publications among scientists of the former USSR - he had more than 700 of them, including more than 50 books and brochures. His books "Obtaining non-burning castings in sand molds", "Forming materials and mixtures" were published in Japan, China, the Czech Republic, and scientific articles and reports were published in more than 50 countries of the world. 27 candidate and 4 doctoral theses were defended under his supervision. And this is not the whole list of his achievements.
The numbers speak for only one thing - he fully devoted himself to his favorite business - foundry production. The professor wrote in his book "An Ancient and Forever Young Profession" addressed to young people: "Of the many professions, you should choose the one you like, the one that will reveal and develop your abilities as much as possible, make work interesting and joyful, and make you happy. You will put your heart and soul into such a profession, you will have only one need - to improve it. After all, happiness is doing your favorite thing all your life long, and seeing that it benefits people and increases the wealth and glory of our Motherland."
Stepan Panteliiovych made such a choice in his time and helped others to make it. Having a perfect command of the strict language of scientific research works, he passionately talked about foundry production in an artistic form, understandable for prospective students. Four books about the foundry profession are interesting to read even for people who are far from exact sciences.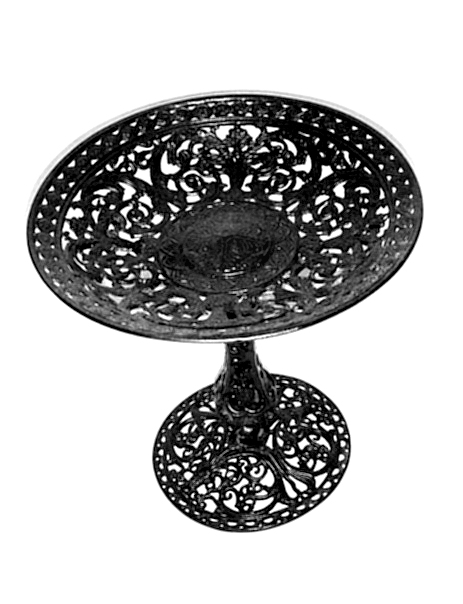 More than forty years ago, Professor S.P. Doroshenko stood at the origins of the first student Olympiad in foundry production - a competition for students of higher education institutions, which is held annually to this day.
And it was he who became the founder of the foundry museum at the Igor Sikorsky Kyiv Polytechnic Institute. Professor Doroshenko expressed the idea of creating such a museum in 1991, when a foundry laboratory was set up in the new educational building 9, and the building of the "old" foundry laboratory was closed and reorganized into the State Polytechnic Museum at the Igor Sikorsky Kyiv Polytechnic Institute.
Professor always believed that perseverance would definitely bring results... A sign appeared on the building of the "old" laboratory (academic building 6 of the Igor Sikorsky Kyiv Polytechnic Institute) stating that it was an architectural monument protected by law. Soon, the Polytechnic Museum started working there. By the way, there you can see an old cupola furnace, in which iron was melted by our teachers' teachers.
Professor S.P. Doroshenko always paid special attention to artistic casting. He published more than 100 works, dedicated both directly to unique works of art, and to unknown or forgotten authors. The professor always found such stories that few people had heard of. Thanks to his publications, in particular in the magazine "Metal and Foundry of Ukraine", we learned new important facts about famous and unknown sculptors and figure casters.
Love for foundry production prompted Stepan Panteliyovych to create his own collection of art castings. It included only unique and most interesting works from an artistic, and often from a technological point of view. The majority of the collection is samples of the world-famous cast-iron moulding, there are also many different cast souvenirs from many distant countries, where S.P. Doroshenko gave lectures and reports. The professor started collecting in the early 60s of the 20th century. He bought most of the exhibits himself, sometimes he also asked colleagues and friends to bring something special from business trips to different regions of the former union.
The Professor's last monograph "Foundry Flasks" was published in December 2008, and on February 5, 2009 the Professor passed away. According to his will, Stepan Panteliyovych transferred his entire collection of art castings and a unique library to his Department of Foundry Production.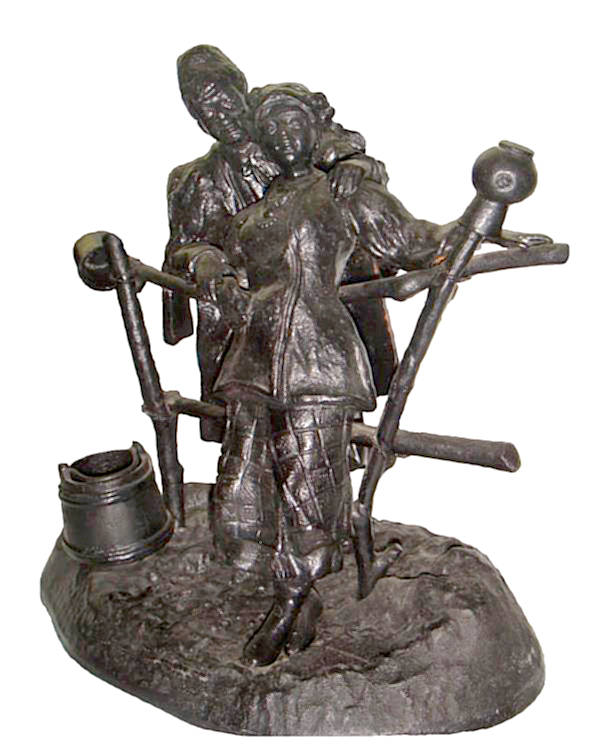 The bibliographic list contains more than 2,000 books - the same volume, by the way, had the first department library in 1935. But his collection of art castings, which includes more than 200 items, is even more impressive.
The Artistic Casting Museum is located in Professor Doroshenko's office 409-9. They began to organize it during his lifetime, but he did not have a chance to see the memorial room ready.
The official opening of the museum took place in 2010, but several tours were held even before. A new tradition was born at the Y. O. Paton Educational and Research Institute of Materials Science and Welding - students of all specialties are shown round the Professor's museum.
There is a plenty of everything here: scenes from folklife, pictures of heroic struggle during the Second World War, funny characters of cartoons, literary heroes, etc.
Products made of cast iron, bronze, steel, aluminum, zinc, tin, and titanium alloys are presented here. But the basis is technologically complex cast iron products (cast-iron moulding). As the Professor said, a real foundry worker was an artist, an artist who could not help but admire the human work.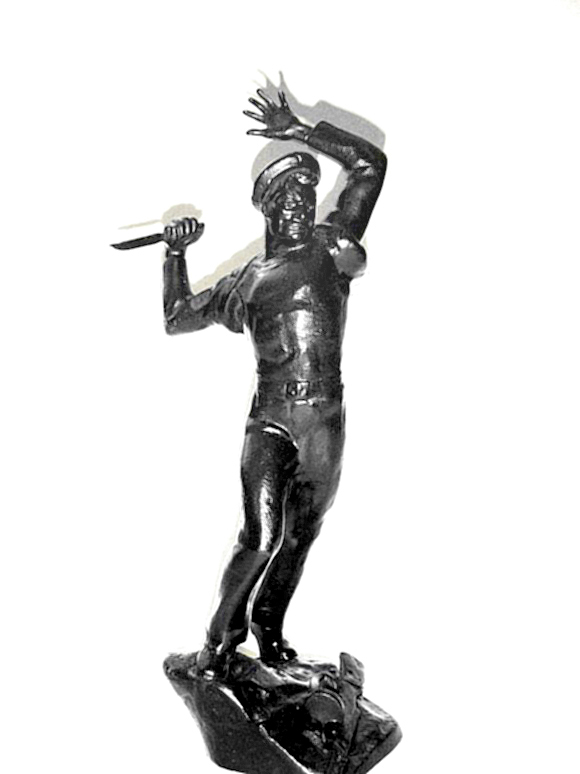 Wherever Professor Doroshenko went, he considered art castings to be the best souvenir for himself. So his collection included open cast plates, medals, commemorative signs of various conferences from the Czech Republic, Romania, Germany, Poland, Cuba, China and other countries.
Some of the products are so technologically complex that there are discussions among specialists about the technological methods of their manufacturing. Others, on the contrary, seem quite simple, but at the same time have a high artistic value and emphasize the impeccable taste of the collector and the beauty of our profession once again.
A number of castings are dedicated to prominent figures, in particular T.H. Shevchenko. Copies and models of well-known cast street monuments, and a weapons exhibition are also presented.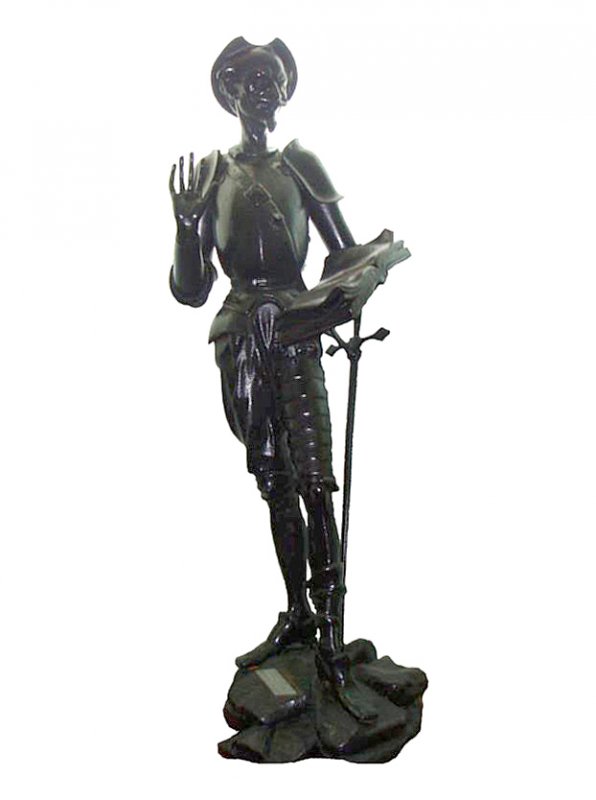 It is worth noting that some castings from the Professor's collection were used in the practical course of artistic casting for students during his lifetime.
A special exhibit of the collection is the famous Don Quixote weighing 19 kilograms and 730 mm in height - it was presented to Stepan Panteliiovych by the department's staff for his 50th anniversary.
The Artistic Casting Museum has been working for over ten years. The visitors' book is gradually filled with touching and enthusiastic reviews and wishes in different languages of the world. The staff of the Department of Foundry is happy to welcome new guests. We will be glad to introduce everyone to the magnificent world of artistic casting and the talent of the outstanding foundry scientist S.P. Doroshenko.
The department does not stop there. Our masters and students acquire experience and new skills, reproducing similar products with their own hands. In addition, it was they who cast a lot of monuments to outstanding designers and scientists whose lives and activities were tied to the Igor Sikorsky Kyiv Polytechnic Institute, and which now decorate the university campus. After all, art is forever, and metal products are eternity.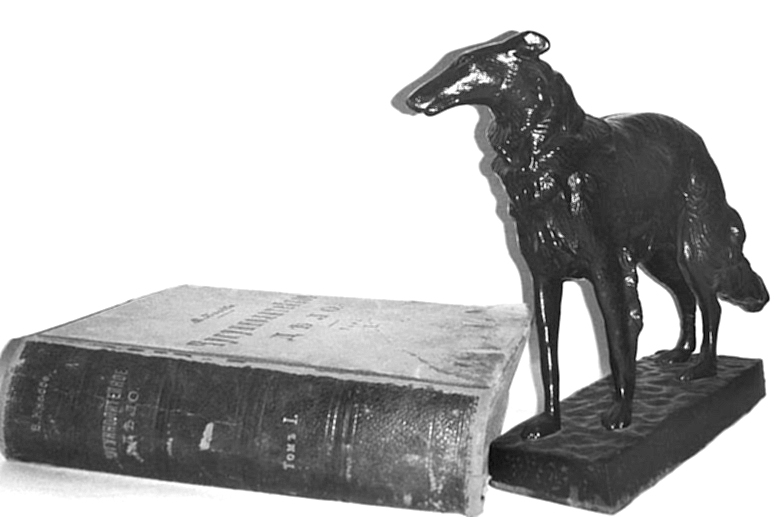 Museum of Artistic Casting

The Museum of Artistic Casting operates at the Igor Sikorsky Kyiv Polytechnic Institute on the basis of the Department of Foundry Production of the Y. O. Paton Educational and Research Institute of Materials Science and Welding. It is located on the fourth floor in Professor Stepan Doroshenko's office.

The collection includes more than three hundred exhibits from various types of metals. These are products of cast iron, titanium, bronze and aluminium alloys.

Anyone can visit the museum and view the collection.

Address:

35, Polytechnichna st., 

Academic building 9, office 416

Kyiv, 03056

Phone: +38(044)-204-82-16