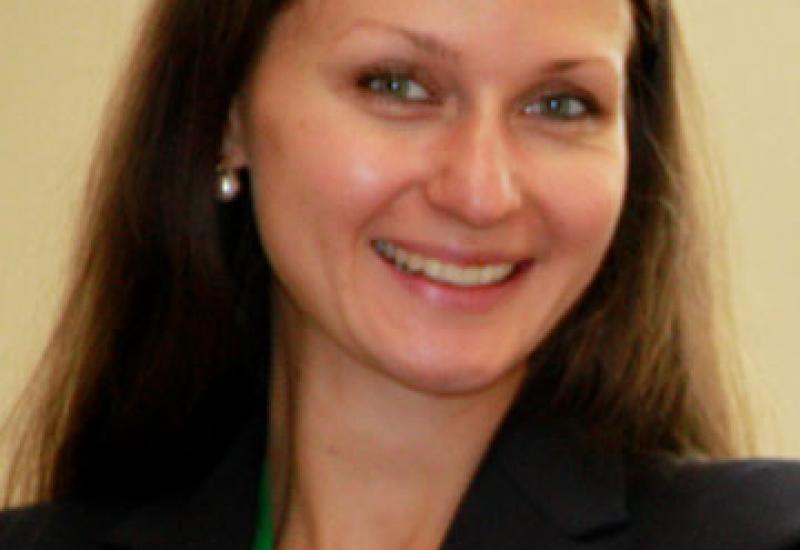 Associate Professor, Department of Information and Telecommunication Systems ESITS Tatyana Kot, who won the university competition "The young teacher-researcher - 2014", works in the Kiev Polytechnic for six years. Now she conducts research in the field of IT technologies: is engaged in designing Web-based applications, design and analysis of business processes, development and dynamic reconfiguration of web services.
Perseverance of the young scientist, her scientific research has yielded notable results: new methods and approaches to the development of modern communication services were proposed;  the software for the analysis of business processes is designed and implemented. Tatiana has more than 30 scientific publications in Ukraine and abroad. She has successfully represented KPI at the international professional conferences in Ukraine, Poland, Czech Republic, Lithuania, Germany, Japan, introducing colleagues with the achievements of our scientists. For its students the teacher has prepared a training course on the subject "Development of information resources and systems."
Young scientist actively involves her subordinates in the scientific research.  She supervises undergraduate and master's work students; with them she is involved in joint research TU m. Dresden (Germany) and the company "Sitronics" (Czech Republic) in the direction of "New methods and approaches to the development of modern communication services" within the training in the dual degree program between ESITS NTUU "KPI "Faculty of Informatics and ACL. Head helps to attract students to the joint Ukrainian-German research projects, their short-term internship in the ACL, the preparation of reports for participation in international scientific conferences, publication of the results of work in Ukraine and abroad.
Plans for the future of the scientist are ambitious but realistic: the implementation of joint research projects with colleagues from Germany, the Czech Republic and other European countries as part of the 7th Framework Programme. The results of such projects should be the establishment of practice-oriented methods and techniques that will improve the quality of and increase the effectiveness of web-based services. Tatiana is constantly working on improving the academic disciplines: the introduction of new techniques and approaches to the design of information systems, providing information on the latest standards, technologies and tools, developed and implemented international organizations and scientists.
On the occasion of March 8 T.M.Kot congratulates all women, and especially the women-employees of education and science, and wish them good health and many years of fruitful creative work, which will be enjoyable and made it possible to implement all plans and desires. And thanks for the invaluable work that they give a start in life a large number of young people who share their knowledge and experience, open to young people up broad prospects for the future. "Good luck and a lot of joy to you, dear women!" - wishes researcher.