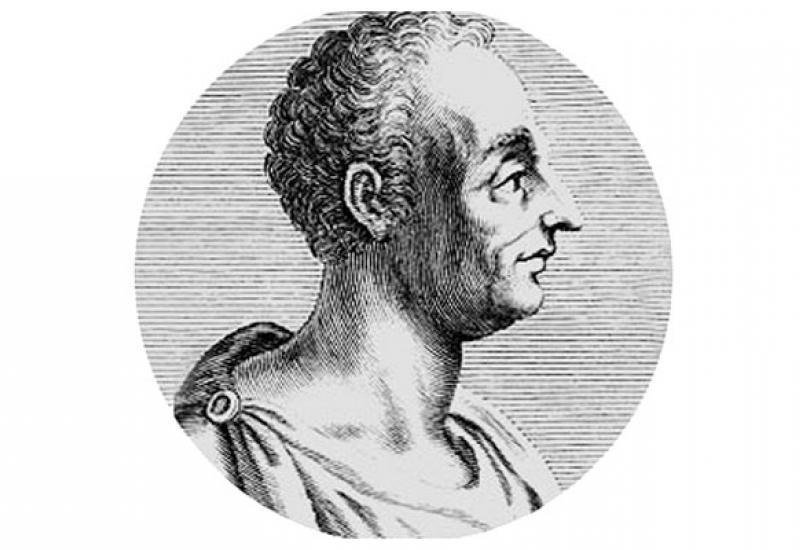 This year marks the 400th anniversary of the birth of Tito Livio Buratino. Historians have not yet come to an unanimous opinion on who he was - an outstanding scientist and inventor or a clever adventurer. But the fact is that he left an extremely bright trace in many very far from each other areas of human activity, does not cause anybody no doubt.
A boy from Agordo
The surname Buratino, probably by the most readers, is immediately associated with the main character of the cheerful and kind fairy tale of Alexei Tolstoy's "The Adventures of Pinocchio." However, Tito Livio Buratinщ, who will be discussed below, has nothing to do with it. True, he could still become a hero of the novel, and even adventurous, because he lived excitemently, had sincere friends and fierce enemies, and had done a lot in his life. But the association with the puppet hero is still erroneous: his surname simply comes from the italian word «вurattino», which is translated as a "puppet".
In fact, people who earned their living by puppet shows can not be found among close relatives of our hero - the family was respectful, and in the town of Agordo, which was a part of the Venetian Republic, one of the richest. By the way, the house in which, four centuries ago, on March 8, 1617, a boy was born, who received the name of Tito Livio, survived till now. It, decorated with a memorial plaque in honor of his former resident, is on the central square of the city.
It is worth to notice that the name given to the newborn's by parents indicates that they did not shy away from science, because that was the name of the outstanding ancient Roman historian Tita Livia. True, this was the name of the grandfather of the baby, but this only proves once again that his family was very well-educated. Attraction to knowledge is usually a hereditary thing, therefore it is not surprising that young Buratino eventually became one of the most educated people of his time.
 Indeed, the name of Tito Livio Buratino (or Titus Livius Boratini or Buratina) is very widely known in Europe. This is not surprising: the Italian boy grew up and became a scientist and engineer with an extremely wide range of interests and skills. He left a trace in archeology, mathematics, astronomy, optics, architecture, and even ... in aircraft construction. He also created a calculating machine of his own design and much more. Therefore, in his native Agordo he is very respected - even to the primary school was given his name.
However, the first school years of the youngest Tito Livio are unknown. But the historians know that when he became a young man, he studied mathematics, physics and architecture at the glorious University of Padua and in Venice.
Egyptian travels
Buratino's training ended in 1637. The same year he went to Egypt to study oriental languages ​​and get acquainted with antiquities. For some time he even worked as an assistant of the English mathematician, astronomer and antiquarian John Greaves, studying of historical artifacts and pyramids.Together they measured several pyramids, including the pyramid of Cheops in Giza, obelisks and sights of the times of the pharaohs, and laid down the plans of some historic cities, in particular Alexandria, Memphis and Geliopolis. A consequence of this work was the well-known book by Gryvza "Pyramidographia" ("Piramidographia", 1646). In addition, Tito Livvio Buratino made sketches of ancient buildings and equipment, which later was used as an illustration to his book "Oedipus Aegyptiacus" (1642) by famous German scientist Atanasius Kirher, who tried to decipher Egyptian hieroglyphs.
Coming to Europe
Buratino returned to Europe only in 1641, and quickly found a place where it was possible to exert himself. For some time he stayed in Germany, but the following year he was invited to the service to the Polish royal court. Why to the Polish, and who specifically recommended it to King Vladislav IV, it is difficult to say, however, seeing that there were other Italians at Court, we can assume that there was someone from fellow countrymen. He accepted the offer and for a few years settled in Krakow.
And he did not  mistake: the new location of the service was an extremely a good place for numerous talents of Tito Livio. The King and, especially, Queen Maria-Louise de Gonzaga were considered and indeed were patrons of the arts and sciences, so the company to which had got young Buratino fell was extremely interesting.
He made friends with the pupil of Galileo Galiley , Stanislav  Pudlovskiy , a professor at the University Yagellonski, an outstanding Polish astronomer and a telescope designer, Yan (or Yohannes) Gevely and other scientists with whom he worked on several, in modern language, projects. By the way, among his friends was the royal secretary Pierre de Neuer, therefore, despite his youth, he was a great authority among the courtiers. However, whether restlessness, or for any other reason, he suddenly abandoned everything, went to Italy, and from there for the second time went to Egypt. But this time the journey was brief and, as it appears, not very productive, so already in 1647 he came to Poland again, and not alone, but with his brother Filippo. Since then, he has left Rzeczpospolita has only occasionally - carrying out the diplomatic missions in Austria and Italy during the Swedish invasion of Poland in order to obtain the financial assistance from the Gabsburgs and the Medici.
Ornithopter, counting machine, water clock and more
Buratino returned to Poland with interesting ideas and soon presented to the King's judgment his new device - a model of an aircraft heavier than air. It was an ornithopter maholet, which could be called the development of Leonardo da Vinci's ideas, if those ideas were then known to anyone (drawings of such a device remained only in notes of the great Florentine, which no one had heard of in those times).It was quite an original construction. The author believed that such a machine should be equipped with four couples of wings, at least two of them having to move like bird wings - they had to be driven by two (according to other information - three) persons. In the case of broken of the wings, the inventor even provided a parachute, which was to open with the help of springs. His device Tito Livio Buratino called "Dragon Volant". Unfortunately, more or less detailed drawings of this design have not reached our time (only three not very successful drawings in two manuscripts of Buratino were preserved, one of which is kept in the National Library of France, and two others in the archives of the Paris Academy of Sciences), consequently different researchers describe the principles of its work a little differently. 
More or less authentically known is only that Buratino showed Vladislav IV its model about 1.5 meters in size with the wings which were moved by springs. " The small airplane" could not only pull away from the ground, but also lifted the passenger – an usual cat. The designer claimed that his device would be able to overcome the distance from Warsaw to Constantinople for 12 hours. Information about the miracle-ship quickly spread throughout Europe, and the king was so imbued with what he saw that, according to some information, allocated from the royal treasury 500 thalers to build a full-scale sample.
Whether Tito Livio Buratino received this money, and how the epic with the construction of the aircraft was completed, however, is unknown. Probably with nothing, because in a few months the power in the country has changed: King Vladislav IV died, and his place on the throne was taken by Yan II Kazimir.
In 1650, Buratino received a new appointment - he became a royal architect. True, there were no constructions, the author of the projects of which he was personally, however, he also supervised the construction and reconstruction of buildings designed by other Italians architects. For example, he participated in the reconstruction of the palace of King Yan Casimir "Villa Regia" (he built his own wooden house nearby), the reconstruction of the Ujazdiv Castle in Warsaw, and others.
By the way, it was Ujazdiv Castle where he built an astronomical observatory, where in 1665 he discovered dark and light areas on Venus. It is interesting that he observed with the help of perfected by his own hand telescopes because he was actively engaged in mechanics and optics. Among his other inventions of that time, one should be also mentioned  a water clock of a special design.
And in those years he was extremely interested in the idea of ​​ calculating machine. Some well-known European scientists have been working on similar projects for several decades. The most famous of the realized in the material of such machines was Blez Pascal's arithmetic machine, or, as it is also called, «the Pascal wheel». One of its designs Pascal gave the Polish Queen Maria-Luisa Gonzago and, of course, Buratino got acquainted with how it is arranged and how it works.A quarrelsome Italian could be accused of anything but not disbelief in his own strength, and he decided to make a contribution to this matter. In the beginning or in the mid-fifties he created a computing device. "Cyclographo" (as called his creation Buratino) was a thin copper disk with the correspondingly calibrated 18 discs. Nine discs of larger diameter could transfer rotation to discs of smaller diameter for computation.  The machine was intended primarily for financial calculations, very difficult in conditions when coins were freely circulating throughout Europe, which were minted in different countries and even cities, so they had very different value. His computing device Buratino presented to the great duke of Tuscany Ferdinando II de Medici, whom he was introduced during one of the diplomatic voyages to Italy. Now it is exhibited at the Museum of the History of Science (it is also called the Galilee Museum) in Florence.
(to be continued)