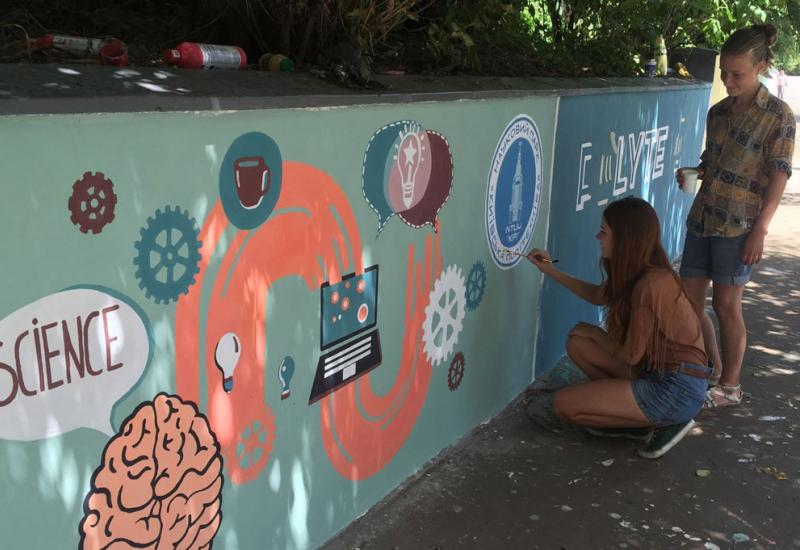 Upon an initiative and support of Educational department (ED) VPI – students have painted the wall on the Polytachniquestreet. Future graphic specialists illustrated all faculties and departments in NTUU "KPI" very creative and brightly.
Opening ceremony  of such art object took place on 24 July. The list of ceremony visitors includes president of NTUU "KPI" M. Z. Zgurovsky, the first vice-principal Y.I. Yakymenko, VPI – director T. Y. Kyrychok, vice-principal of educational work P.O. Kyrychok, union representatives and others. Rector approved students initiative and noted that such projects bring up love and respect for alma mater and enhance the cultural level of the youth and popularize KPI. Than he personally made the final touch to the IPSA composition. He was joined by T.Y. Kyryckok who completed the native VPI illustration. At the end of event chairman of the students trade union Andriy Havrushkevych cut the watermelon and treated all present.
Now KPI has one more "ginger" which attracts guests and lets us to be proud of our University.