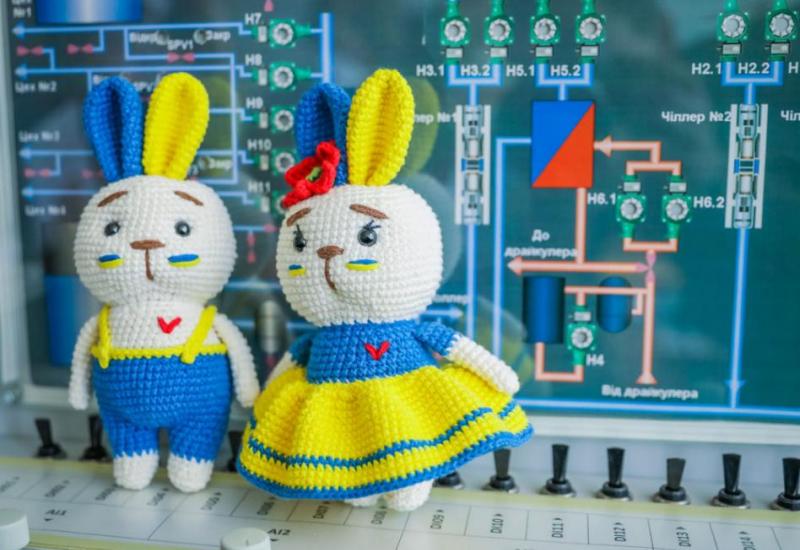 Within the framework of the XXIV International Scientific and Practical Conference "Renewable Energy and Energy Efficiency in the XXI Century", the 7th meeting of the Youth Section of the members of the Junior Academy of Sciences and young scientists was held on the basis of the Ukrainian-Polish Center for the Development of Renewable Energy Technologies and Energy Efficiency of the Department of Renewable Energy Sources of the Faculty of Electrical Engineering and Automation.
The Youth Section of the conference was organized by: Institute of Renewable Energy of the National Academy of Sciences of Ukraine, Small Academy of Sciences of Ukraine, Igor Sikorsky Kyiv Polytechnic Institute, Representative Office of the Polish Academy of Sciences in Kyiv, Warsaw University of Technology, Public Union "Energy Association "Ukrainian Hydrogen Council" and others.
About 30 schoolchildren and research project managers from different regions of Ukraine took part in the Youth Section. It is worth noting that the geography of the Youth Section participants is expanding every year. This year's participants represented Sumy, Khmelnytskyi, Poltava, Kirovohrad, Dnipro, Zaporizhzhia, Odesa, Kyiv, Kharkiv regions and the city of Kharkiv.
Participation in the conference gave young researchers the opportunity to share their theoretical and practical achievements in the field of renewable energy and consider opportunities for the development of this sector. The young scientists presented the results of their research in the field of solar photovoltaic panels, passive solar energy systems, biomass energy conversion technologies, energy saving technologies and examples of energy efficient buildings. All reports were discussed by the participants in a question-and-answer format.
At the end of the Youth Section meeting, the moderator noted the tremendous work done by all the speakers and their mentors. The participants of the Youth Section of the conference were awarded with certificates, and their supervisors were thanked for their participation in the event.