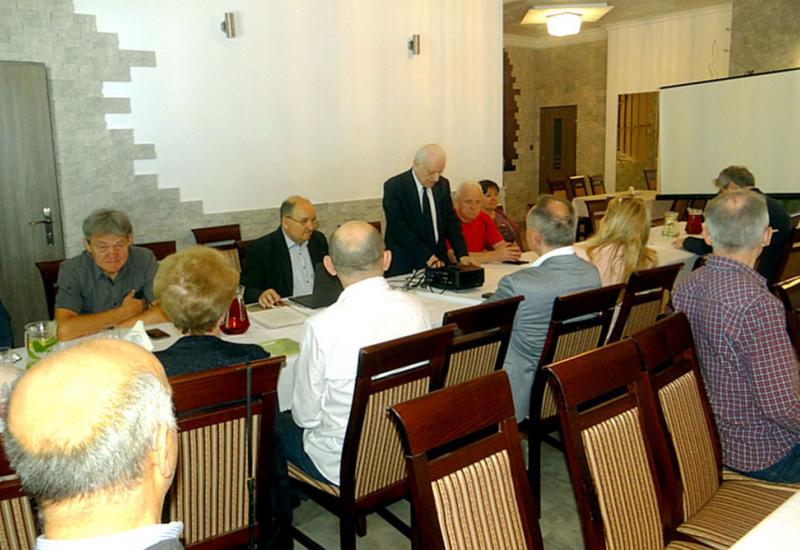 The traditional seminar "Polish-Ukrainian Economic Cooperation", organized by the Section of KPI students in Poland, was held on May 26-28 in Lubycza Królewska, not far from the Ukrainian border.
During the official part at the Xavier Hotel, its participants discussed the current state of Ukraine's economy and its most pressing problems, as well as information about Polish assistance in overcoming them. During the discussion, there were many examples of KPI alumni being involved in this activity, especially in terms of helping their alma mater. In the evening, the graduates of Kyiv Polytechnic, who now live not only in different regions of Poland, but also in Canada, France and Sweden, recalled their student years in Kyiv.
The next day, the participants visited the exhibits of the Museum of Hitler's death camp in Bełżec, where the Nazis killed 600,000 Jews and Roma, and explored the historic part of Zamość. In the evening, they attended a concert by the Kresowiacy band and a men's choir from Rzeszów, created by a KPI graduate. And finally, on Sunday, the participants visited the historically and culturally connected villages located near the border with Ukraine - Hrebenne, where they visited the 17th century wooden Greek Catholic Church of St. Nicholas, and Siedliska, where they got acquainted with the exposition of the Museum of Petrified Trees.
The seminar was organized by Tadeusz Kolasa and Henryk Bukalski.
Janusz Fuchs,
Head of the KPI Students' Section in Poland