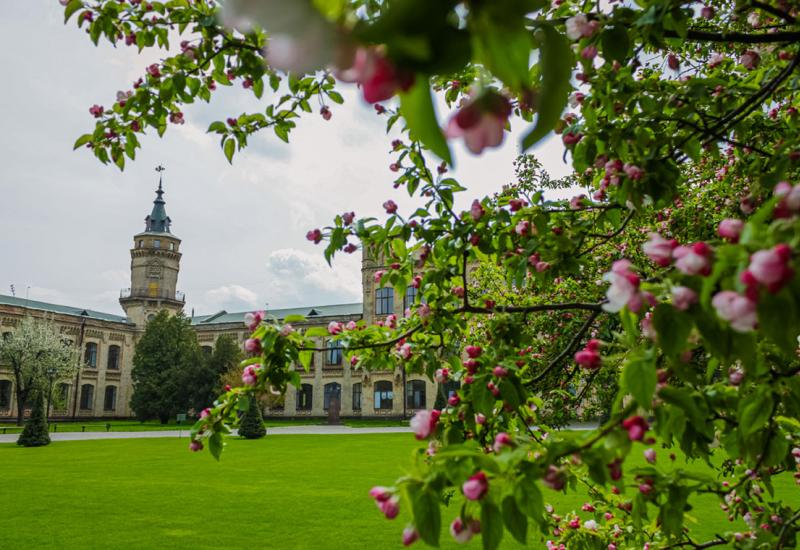 📍 During the two weeks of the educational process in a mixed format, 85-90% of students joined the training.
📍 The admission campaign to the master's program has started successfully. In less than a week, about 500 people registered for the Unified Entrance Exam. And in a week, the acceptance of documents for postgraduate studies will begin. It will last 1.5 months.
📍 Telecommunication networks on campus are being further modernized. A hundred communication points from HUAWEI have already been installed.
📍 A memorandum of cooperation with the University of Reutlingen in the field of science and innovation within the Sikorsky Challenge was signed.
📍 International accreditation of KPI educational programs continues. From now on, the list includes another specialty - "aerospace technology". KPI is further expanding cooperation in the field of space. At a meeting with the Minister of Education and Science of Ukraine, joint actions on the development of microsatellites were agreed upon. On May 9, a meeting was held with UK universities to discuss joint projects to study outer space.
📍 A draft memorandum on the provision of rehabilitation medical services was developed together with the FBMI.
📍 Active work with the NAZOVNI platform has begun to attract foreign students to study.
📍 The process of professional development of employees in the field of "Google Digital Tools" is underway at Igor Sikorsky Kyiv Polytechnic Institute.
📍 Preparations for the Open Day, which will be held on May 27, continue.
📍 The implementation of the project "KPI wall" - an art object with drawings symbolizing different areas of education, activity and creativity of Kyiv Polytechnic Institute - begins.
📍 The arrangement of university shelters is almost complete. By the end of the week, heat guns should be delivered to the shelters.
📍 Automatic alarms are being installed on the territory of Igor Sikorsky Kyiv Polytechnic Institute, the facade of the main building is being cleaned, and painting work is being carried out in the 4th building.
📍 Repairs are underway on campus in dormitories 12, 13, 14, and 4. Conversations are held with student activists on the topic: "How to act during an air raid".