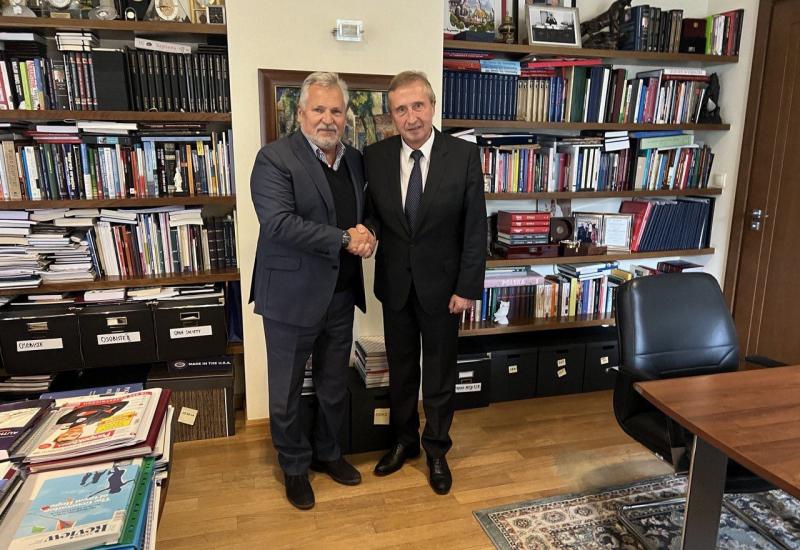 During the stay of the rector of Igor Sikorsky Kyiv Polytechnic Institute Michael Zgurovsky in Warsaw, he was received by the President of Poland from 1995 to 2005 Aleksander Kwaśniewski.
During the meeting, Mr. Kwasniewski emphasised the need to expand Polish-Ukrainian cooperation in the field of science, innovations and training of a new generation of professionals for both countries.
As one of the steps in this direction, the participants of the meeting discussed a joint international conference The Role of Science and Education in Building a New and Safe Europe, which would be held in Lublin on December 1-2 this year. The conference is being organised by scientists and politicians of Poland and Ukraine with the participation of officials of the European Commission.
President Kwasniewski personally supervises the session of the conference — Renewal Plan for Ukraine: An International Context, which will be held together with government officials and scientists of the European Union, Poland and Ukraine. He is convinced that the scientific support of this direction is critically important. The scientists of Igor Sikorsky Kyiv Polytechnic Institute have been invited to the conference to deliver reports on the state and prospects of the development of artificial intelligence in the future digital society on behalf of Ukraine.
It was emphasised that the deepening of cooperation in this direction would contribute to increasing the defence capabilities of Ukraine and Poland.