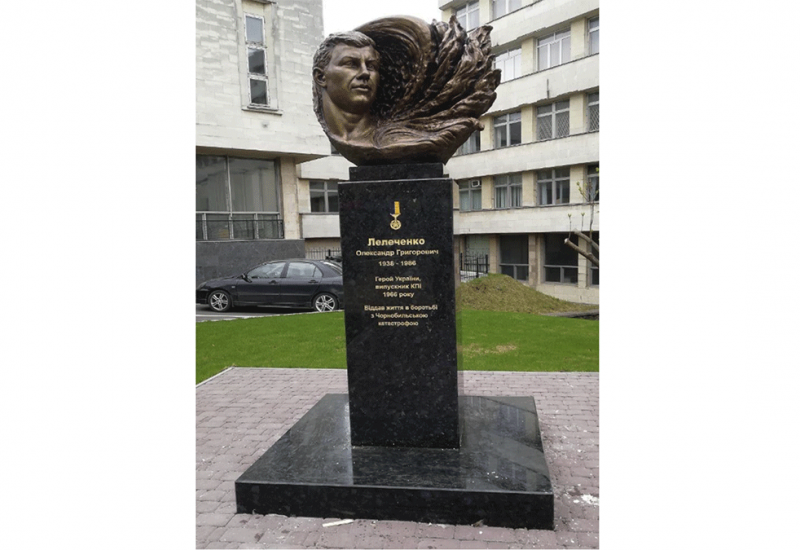 Every year, on April 26, a memorial bell rings over Ukraine. We will never forget the catastrophe at the Chernobyl Nuclear Power Plant, which changed the lives of each of us forever. So far, the number of accident victims is only approximate, while the number of dead reaches 600,000 people.
The NPP workers were called upon the first to deal with consequences. Oleksandr Lelechenko, a graduate of Igor Sikorsky Kyiv Polytechnic Institute, was among them. In 1966, he graduated from the Faculty of Electrical Engineering of Order of Lenin Kyiv Polytechnic Institute and got the qualification of an electrical engineer in the "power plants" specialty. He started working at the Chernobyl NPP in 1975, already having experience working at the Slovianska and Zaporizhzhia Thermal Power Plants.
At the time of the accident, Oleksandr Lelechenko was the deputy head of the electricity workshop of the Chernobyl NPP. From the first hours of the fire, he organized urgent work to prevent the explosion of the second stage turbogenerator. He also personally turned off the voltage to avoid a powerful blast of hydrogen.
Oleksandr Lelechenko did not allow employees to dangerous areas. Despite the plant administration's demands to stop working and start treatment, Oleksandr did not leave the Chernobyl NPP. He even escaped from the hospital and returned to the power plant. Until April 30, he liquidated the consequences of the Chernobyl disaster. And within a week - on May 7 - he died of acute radiation sickness at 47.
The Hero of Ukraine Oleksandr Lelechenko is immortalized on the territory of Igor Sikorsky Kyiv Polytechnic Institute. There is a monument to our University's outstanding graduate in front of the Faculty of Electrical Engineering campus.
Representatives of several large Ukrainian energy companies and Igor Sikorsky Kyiv Polytechnic Institute - veterans of the energy industry - initiated and sponsored the monument. In the days of the 35th anniversary of the Chernobyl Disaster, they will come to Igor Sikorsky Kyiv Polytechnic Institute. We will together bow our heads to the hero who saved tens or even hundreds of thousands of other lives at the cost of his own.
Anatolii Valiiev, a famous sculptor and Honored Artist of Ukraine whose works already adorn the territory of the University, designed the monument.