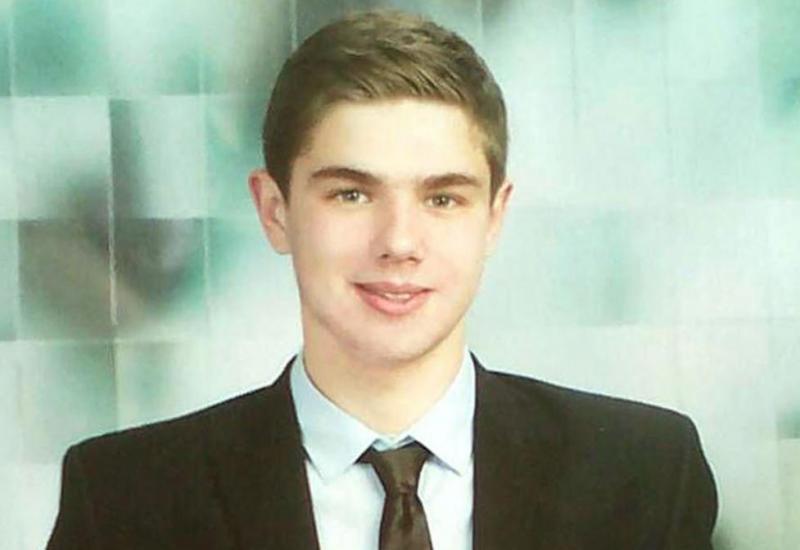 Last semester, Illia Yarosh, a fourth-year student of the Faculty of Sociology and Law, whose specialty is law, got awarded the Academic Scholarship of the President of Ukraine.
A good-looking young man with an open smile speaks Ukrainian well: "Why did I choose Igor Sikorsky Kyiv Polytechnic Institute? Because I heard only the best reviews and recommendations from my friends about the University. So I decided that I could develop my personality here in every way. I also liked that the campus is located in one area."
The young man dreamed of being a lawyer, in particular - an attorney. According to Illia, he always stood up for his opinion. Besides, he tried to get to the truth - which is a significant trait for a future attorney. In addition, the student believes that law is a great place to express yourself. "I want to develop as an attorney and protect people. I want justice," he said. "I believe that legal knowledge will help me in life because I plan to raise the legal and informational awareness of Ukrainians." A good and noble goal because the legal awareness of our population leaves much to be desired. Accordingly, the young man is fascinated by the history of Ukraine and wants our country to become a powerful and influential state. He believes in "himself and his country".
"On the one hand, learning is quite easy for me," says Ilia. "On the other hand, it's hard work because, while doing any task, I read every word and analyze the legal norm several times. Thus I get "excellent" grades and reach the top three students with the highest average score on the course. "
Please note that Illia Yarosh already has more than 15 scientific publications. They include articles on the theory of state and law, criminal and civil proceedings in domestic professional periodicals "Scientific Notes of NaUKMA" and "Legal Ukraine", and reports at scientific conferences. The research topics that interested him were the democratic regime as a form of state and the history of Ukrainian statehood in the context of the development of Ukrainian society.
Entering the University, Illia wanted to get engaged in public activities. And already a year ago, he founded a public organization for education and social events (lectures for schoolchildren, visiting orphanages, etc.).
Another hobby of the student is football. He is a fan of Dynamo Kyiv and knows a lot about teams and championships. In addition to team play, he is keen on martial arts, so he would like to learn to fence. Illia finds the art of dueling appealing, which has its roots in the sport of aristocrats and the military elite. Illia also finds time to read, hang up with friends, and even write poetry when "inspiration comes."
To develop and move forward, one needs to set priorities. Therefore, among the plans for the future, the student wants to enter graduate school, continue research, expand his scope of activities and increase the popularity of his public organization. He also wants to "be honest and loyal to family, friends, and homeland, stick up to your principles and beliefs."