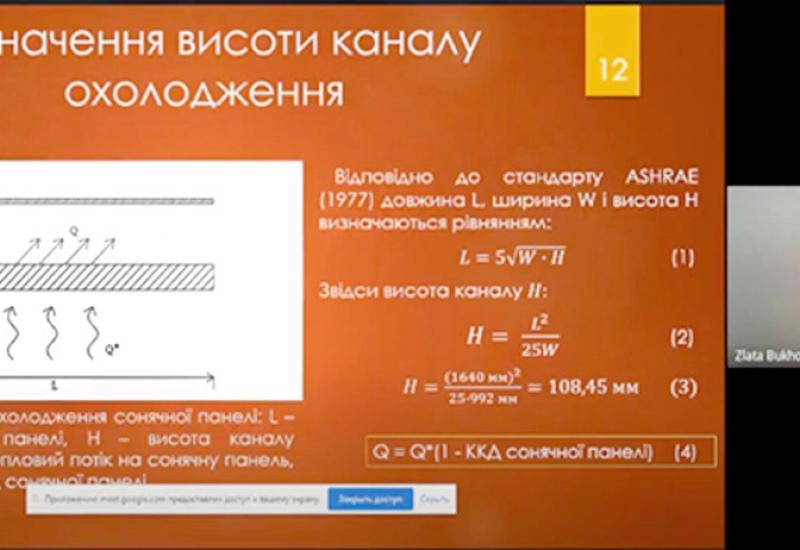 It was the title of the XIX All-Ukrainian scientific-practical conference of students, postgraduate students, and young scientists that the Institute of Physics and Technology of Igor Sikorsky Kyiv Polytechnic Institute had recently hosted. For the second year in a row, the event was held online through Zoom and Google Meet. The Director of the IPT and Professor Oleksii Novikov became the Chairman of the committee agenda.
As in previous years, the conference participants worked in the following sections: "Current issues of modern physics", "Physics of power energy systems", "Physical and technical aspects of cybersecurity", "Mathematical methods of computer modeling and cybersecurity", "Theoretical and Applied Problems of Cryptographic Information Security", and "Cyber ​​Security Systems and Technologies".
A total of 135 reports has been presented at the conference. Besides Igor Sikorsky Kyiv Polytechnic Institute, other representatives of higher education institutions and state agencies took part in the meeting: Bogomoletz Institute of Physiology, G.V. Kurdyumov Institute for Metal Physics of the NAS of Ukraine, State Research Institution "Kyiv Academic University" of the NASU and MES, Elvatech Ltd, І.М. Frantsevich Institute for Problems of Materials Science, M.M. Bogolyubov Institute for Theoretical Physics of the NAS of Ukraine, Taras Shevchenko National University of Kyiv, Institute of Physics (IOP) of the NASU, V.E. Lashkaryov Institute of Semiconductor Physics, Institute of Technical Thermophysics, Institute of Hydromechanics, International Research and Training Center for Information Technologies and Systems under the NAS and MES of Ukraine, Institute of Mathematics of the NASU.
20 conference speakers got diplomas for the best reports. The jury selected 3-4 winners in each topic section and esteemed several speakers. For instance, Pavlo Vysotskyi spoke about "Rejection of peaks in energy-dispersive X-ray spectroscopy". Zlata Buchnok presented her study "Thermal stabilization of solar-panel electricity generators using atmospheric air cooled by the Maisotsenko cycle". Ihor Strunin spoke about "Review of modern methods of adaptation of neural networks for low-power devices".
Bohdan Mazhar took the floor on the topic "The Hausdorff dimension of clusters generated by stationary evolution of Loewner". For many participants, the conference has been their first experience of public speaking at such a level of events. The online discussion also discovered young but already experienced scientists. The main goal of the conference was to give young scientists a chance to share an experience. In my opinion, the online meeting did not fail.