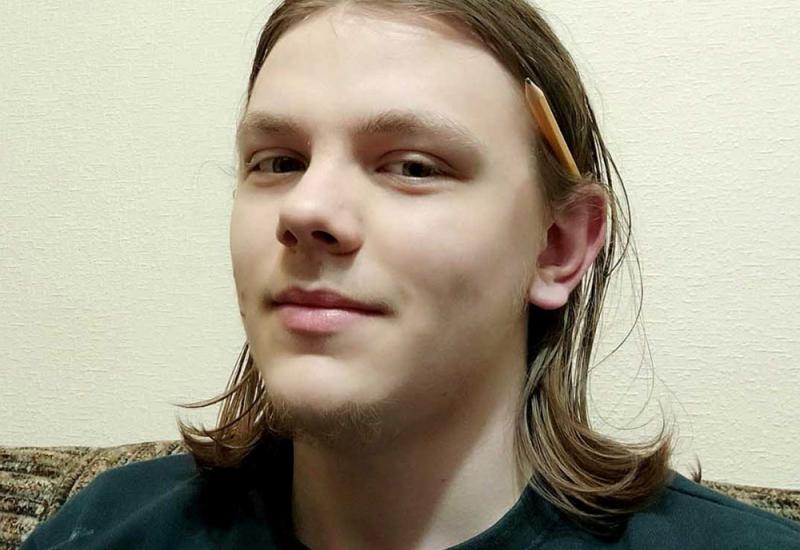 The interests and hobbies of Igor Sikorsky Kyiv Polytechnic Institute students are diverse. Natural abilities based on fundamental and specialized knowledge acquired at the University help to embody these aspirations.
It is estimated that a quarter of the world's population is now absorbed in video games. So it is not surprising that one of the best FPM students (average score 98.75), the third-year student Artem Dvornyi, is fond of game design. "Game design is at the intersection of several disciplines," he said. "It includes communication skills, imagination, analytics, psychology but especially Maths and Probability Theory."
Before entering Igor Sikorsky Kyiv Polytechnic Institute, the young man studied at the Obukhiv educational complex "gymnasium – secondary school of I degree" named after Volodymyr Melnyk. He has chosen the Faculty of Physics and Mathematics without hesitation because he considers it "the best place to gain knowledge and develop as a mathematician."
Igor Sikorsky Kyiv Polytechnic Institute students have never been seen showing off because knowledge and high points take hard work and enormous efforts. Still, Artem is pleased to have become a Monobank Scholar. The love for Mathematics and cognition of its possibilities gave a meaningful financial bonus. "My adaptation to university requirements went smoothly," says the student. "At the gymnasium, I had class periods instead of lessons, so my schedule almost has not changed. Well, then distance learning started. (Sighing) To my mind, the main challenge of distance learning is self-organization. It has not affected me much, though. The fact is that I had studied in absentia at the Mathematical School of the Ternopil Volodymyr Hnatiuk National Pedagogical University for a few years. Therefore, I know how to cope with such education." Artem smiled when he heard questions about his favorite subjects, "To be honest, every subject related to Maths is my favorite. Actually, that is why I study at the FPM!"
It is probably too early to talk about plans for the future. The student is thinking: "I want to finish a Bachelor's degree, enter a Master's degree, achieve significant success in Mathematics." In his free time (when does he find time to relax if he is busy as a bee?), the young man works on "improving his programming skills", chats with friends (under quarantine - remotely). He also enjoys game design and encourages players to move in the direction set and upgrade their characters. To motivate others, you need to be inquisitive, have a strong desire to learn, and how to do it. Artem makes a good fist of it.