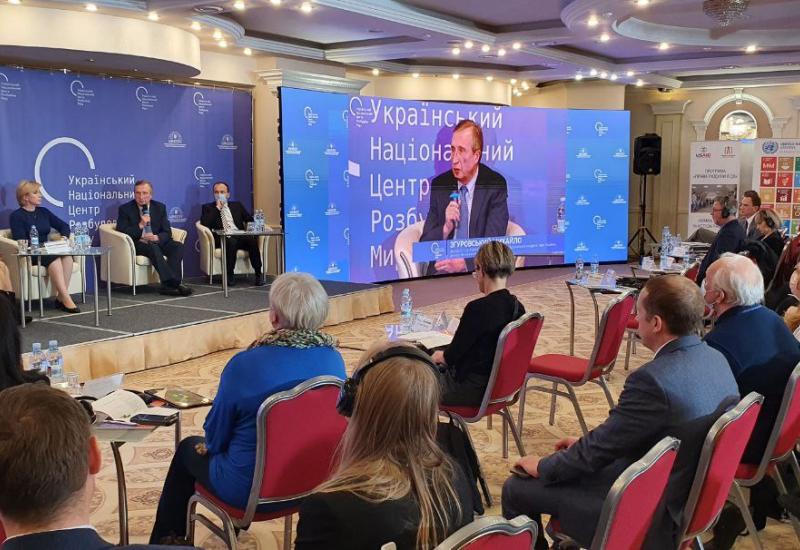 Rector of Igor Sikorsky Kyiv Polytechnic Institute Michael Zgurovsky took part in the presentation to launch the State Enterprise "Ukrainian National Center for Peacebuilding".
During his speech, Michael Zgurovsky talked in detail about how to save the water supply of Donbas.
The Rector spoke about a modular principle of solving the problem: each mining town will get an autonomous system processing underground mine waters and providing the city with clean water. This project is designed for many cities in the region.
The World Data Center for Geoinformatics and Sustainable Development (WDC - Ukraine) has already joined the forecasts and analysis of large amounts of data that will help to quickly and competently make decisions on important issues of Donbas.