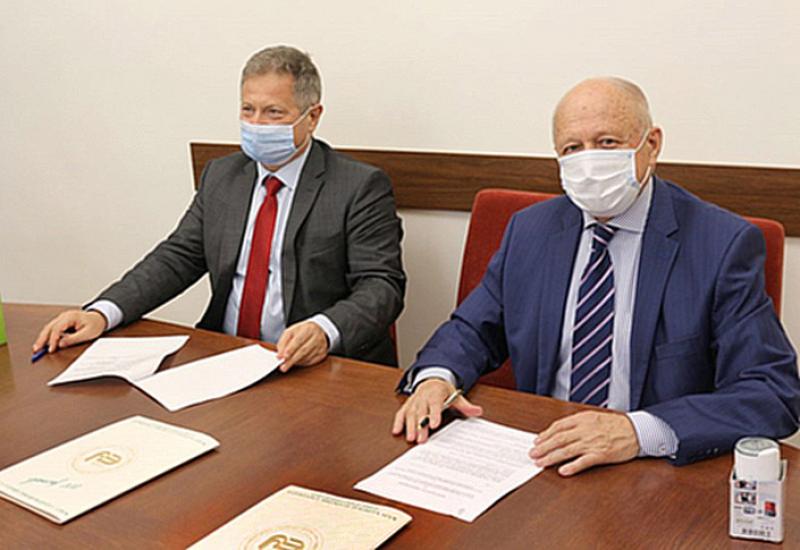 Recently, a Memorandum of Cooperation was signed between the Institute of Energy Saving and Energy Management (IEE) of Igor Sikorsky Kyiv Polytechnic Institute and the Institute of Business Education of the Vadym Hetman Kyiv National Economics University. The participants noted the importance of successful cooperation in training highly qualified experts for the energy sector and the development of the energy market of Ukraine.
'Despite different fields of training, common interests in energy saving unite us,' said Director of the Institute of Business Education, Doctor of Economic Sciences, Professor Anatolii Poruchnyk when signing the agreement. 'Both Universities have relevant master's programs. It is important to gain new modern knowledge and combine the competencies of specialists and professors. A creative academic partnership will contribute to the training of highly qualified professionals in the energy sector.'
The main cooperation purpose was to promote the creation of a joint scientific, economic and educational research platform of the energy sector of Ukraine to combine practical experience, modern knowledge and efforts aimed at reforming the energy sector of Ukraine, improving its efficiency and human resources, developing of educational and scientific work in economy, finance and management. Therefore, the document took into account a significant educational and research potential of the academic staff of both Universities and a driving power of highly professional managers of energy and creative youth of Ukraine, as well as a need to combine theory and practice, creativity and experience to transform Ukraine's energy sector in a powerful developed sector of the national economy.
The Institute of Energy Saving and Energy Management (IEE) of Igor Sikorsky Kyiv Polytechnic Institute is, to a certain degree, a "taste-maker" in the domestic energy saving industry. A joint project with the University of South-Eastern Norway has already been put into practice. Students from Poland who study under the double degree program between the Warsaw University of Technology and Igor Sikorsky Kyiv Polytechnic Institute within the project "New Power Engineering Generation and Energy Markets" under the NAWA Katamaran program will get double degrees. The IEE has joined the "One Belt One Road" energy alliance with China. Our Ukrainian specialists are in demand on the labor market. Therefore, this memorandum is another step towards supporting educational innovations. And by signing it, the IEE initiates the formation of an innovation network with domestic scientific, educational and expert institutions in the energy industry.