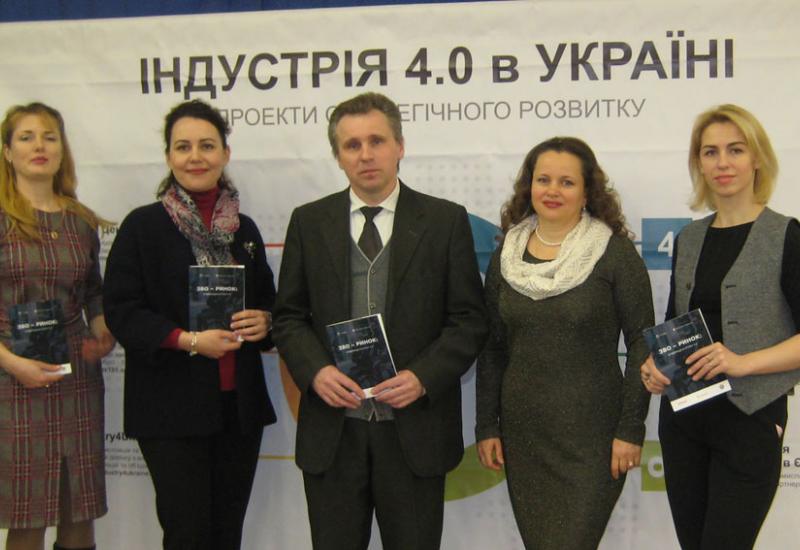 The official beginning of the civilization development on the basis of the Fourth Industrial Revolution (Industry 4.0) is considered to be 2014. It was the time, when Klaus Schwab (founder and Executive chairman of the World Economic Forum) announced the spread of those concepts worldwide. It is believed that it was the time, when the Age of 4.0 began.
      Now the basis of Industry 4.0 in Age 4.0 gradually cover manufacturing, services and even everyday life. They began to use its achievements in scientific and educational activities and in higher educational establishments (HEEs). So the discussion of the main points of Industry 4.0 implementation in educational process will be held in the nearest future.  Following speculations, on which to pay particular attention, are inspired by participants' speeches of the All-Ukrainian Scientific and Practical Conference "Higher educational establishments - Market: Cooperation in the Era 4.0". This conference took place on December 17, 2019 in the Igor Sikorsky Kyiv Polytechnic Institute.
   And now some words about the event.
  The Conference was held in open space for joint student creativity "Belka" in the University's Scientific and Technical library. It was opened by pro-rector of educational and cultural affairs, professor Vitaliy Pasichnyk. He represented the report on "Formation of Industry 4.0 Landscape at the Igor Sikorsky Kyiv Polytechnic Institute". Oleksandr Yurchak, co-chairman of the Conference Program Committee, chief executive officer of the Association of Industrial Automation of Ukraine (APPAU), delivered a second report on "Collaboration of HEE with the Market along with Industry 4.0: Achievements and Challenges". By the way, Industry Center 4.0 was established at the Igor Sikorsky Kyiv Polytechnic Institute under his initiative and it was opened on April 17, 2019.
   Among the main issues discussed by the participants of the conference were: the peculiarities of establishing cooperation between HEE and market structures, the aCampus project as a new format of cooperation, the role of universities in the conditions of Industry 4.0, etc.