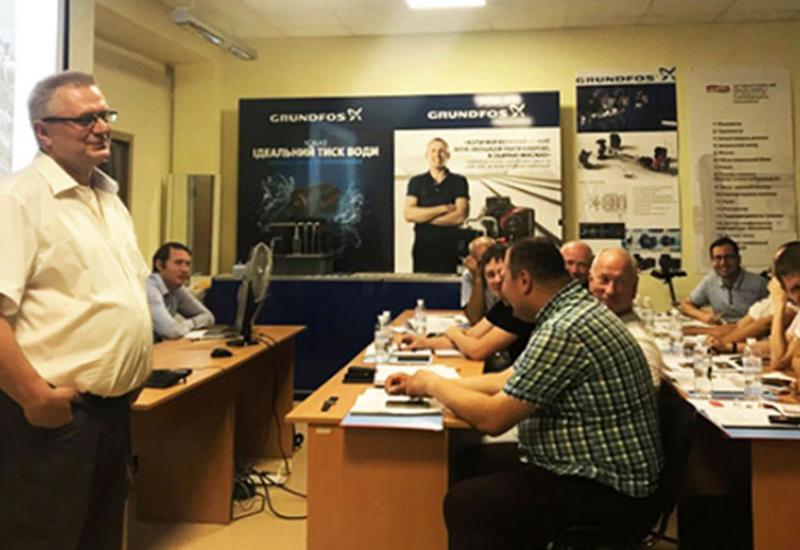 In the summer of 2019, the teachers of the Institute of Energy Saving and Energy Management of Igor Sikorsky Kyiv Polytechnic Institute - Maryna Mykhaylivna Shovkalyuk, Taras Yuriyovych Oboronov, Denys Hryhorovych Derevyanko and Vira Ivanivna Vasylenko successfully passed the qualification under the project "Support to the National Energy Efficiency Fund and the Environmental Reform Program (S2I) in Ukraine", implemented by GIZ agency (Germany) on behalf of the Federal Ministry of the Environment, Nature Conservation and Safety of German Nuclear Reactors.
The purpose of the study is to train highly qualified trainers-teachers of higher educational institutions, who will then be able to train energy auditors to interact with the Energy Efficiency Fund.
The training program included lectures, individual practice and group classes, homework (energy audit of an existing building and determination of energy consumption according to the method of the national standard of Ukraine) and two examination tests. The dual approach is extremely progressive and widely used around the world. The nine-day training was conducted by experts - leading experts in the field of the energy audit, as well as representatives of the Energy Efficiency Fund, the Ministry of Housing and GIZ agency.
Also, such training is a great way to build collaboration between higher educational institutions, experts, government agencies and an opportunity for new acquaintances with colleagues in the field of energy efficiency.
A training program for individuals who intend to undertake energy certification of buildings and inspect engineering systems has been successfully implemented in IEE Training Center. The material received during the course will be taken into account by IEE trainers so that in the future students of advanced training and students will gain up-to-date knowledge and practical skills while working with the Energy Efficiency Fund. After all, the market needs highly qualified energy auditors, especially in the field of housing and utility infrastructure.