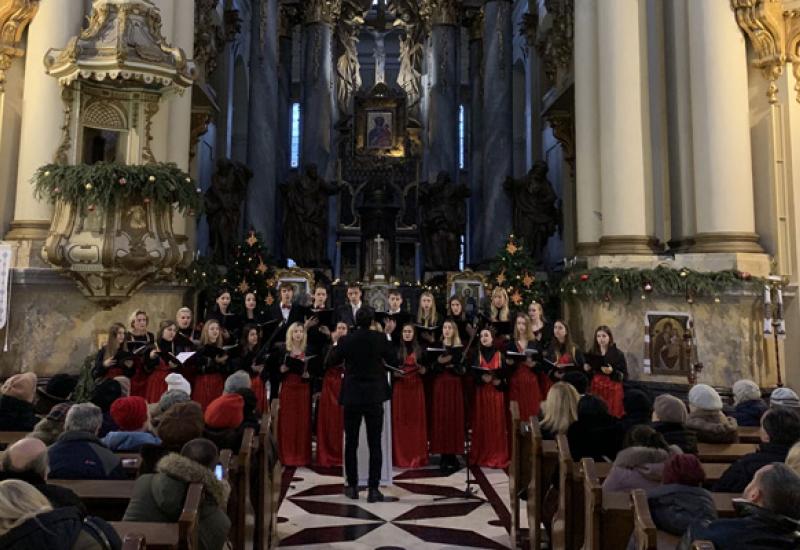 In early January National academic choir of National Technical University of Ukraine "Igor Sikorsky Kyiv Polytechnic Institute" took part in the XX Christmas Festival "Velyka Koliada" ("The Great Christmas Carol") in Lviv.
The festival is an important cultural event and it plays a big part in Christmas celebrations. New performers and new creative formations nurture their skills and develop here. Composers create new songs, organizers issue booklets and music collections of carols. In 20 years of its existence the festival set and cherished traditions, made its own structure and enriched with genres. Moreover, today it helps to maintain a high level of performance art.
According to opinion of almost 2000 participants who represent nearly 50 groups, "The Great Christmas Carol" is not just a festival but meet-the-artist-events, encouragements of participants to take place in singing carols and predictions. The best traditional songs, which were carried out during all existence of the festival, were performed in the front of church.
 Amateurs and already professional collectives, children', homogenous and mixed choirs, folk groups, chamber ensembles, orchestras of folk music, drama collectives, solo performers from all regions of Ukraine and collectives from Belarus were participants of the event.
Residents and the guests of the town were impressed with an excellent performing of songs by polytechnic students. Thank the chapel choir group and its head Ruslan Bondar for consummate professionalism and popularization of our university.