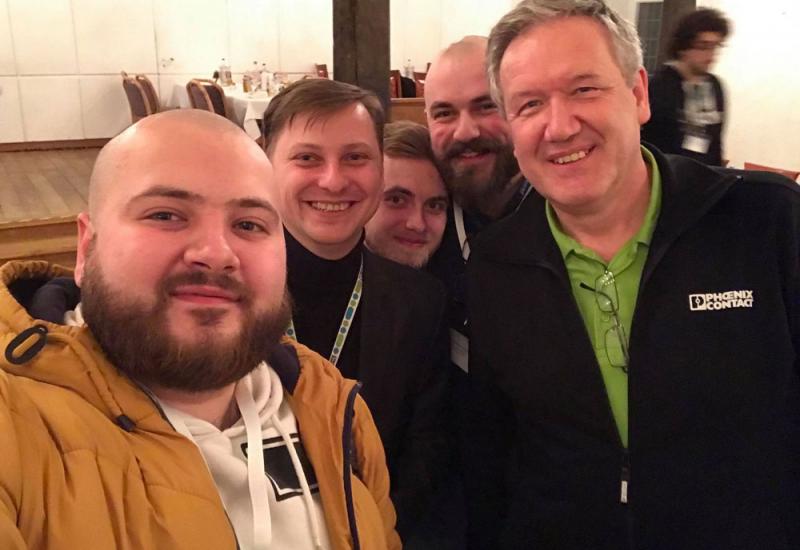 The international corporation Phoenix Contact, headquartered in Germany, specializing in the production of innovative electrical equipment, industrial electronics and automation products, is one of the world leaders in Industry 4.0. Under the auspices of Phoenix Contact, the international educational network "Edu Net" has been established and is actively developing, which now brings together more than 100 leading technical universities on five continents. The Heat and Power Engineering Automation Department met the strict requirements for joining Edu Net and from 2013 it taught automation specialists on advanced industrial controllers using Phoenix Contact techniques.
Periodically, Phoenix Contact is hosting an international contest for student automation projects - xplore New Automation Award. The competition is intended to reveal the creative and technical potential of future engineers, to reveal professional and leadership qualities, to enable them to make themselves known.
Immediately two teams of Igor Sikorsky KPI "Smart-city garbage and logistic systems" and "Besanabar" entered the TOP-100 contestants in 2017! Each of them was funded by Phoenix Contact for EUR 3,000 in the form of equipment and materials to implement their ideas.
"Besanábar" was selected by the German jury for a super-final, held March 7-9 in Bad Pyrmont. Ukraine has become one of the 12 countries whose representatives have been invited to the grand technological holiday xplore New Automation Award.