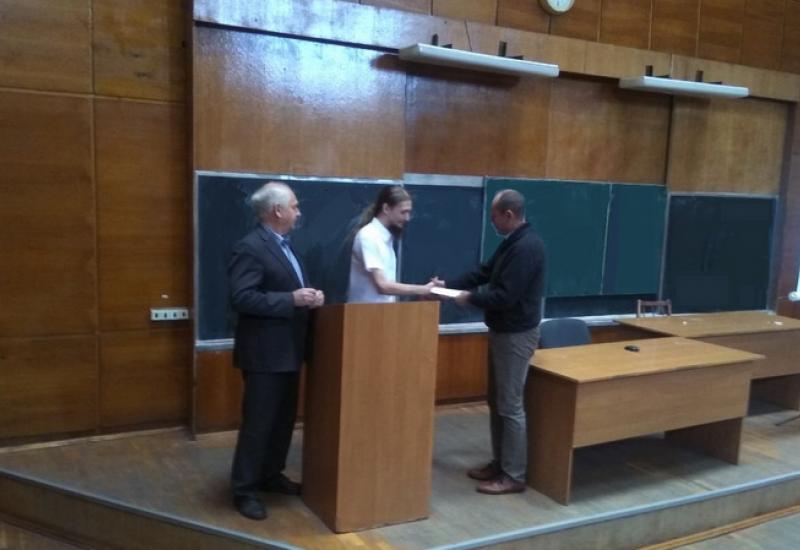 Congratulations! Leonard Euler's scholarship was awarded to the student of the 6th year, Yevhen Nikonenko.
The scholarship from the Hessen University of Applied Sciences of, Thessaloniki (THM) under the project Leonard Euler Program 2018/19, was awarded to the student of the 6th year of the department of automation of electromechanical systems and electric drive Yevhen Nikonenko within the DAAD program.
This scholarship is awarded to the winner of the correspondence contest among the best students of the 6th year (in fact, the competition is held for 1 semester prior to entering the 6th year) based on the average score of all disciplines (for the baccalaureate and the first semester of the magistracy) and publications made a student in professional editions of Ukraine and foreign countries. Postgraduate students studying at the last course can also submit the documents.
The scholarship covers the costs of research in the framework of a master's thesis, and at the end of the 6th year the student should spend a month's internship, and as a result of the internship to make a publication on the subject of research in the scientific publication and to defend it.
Due to the fact that the internship is scheduled for the end of the 2nd year of magistracy, only our masters of scientific direction take part in this competition..